How grants from The Education Foundation have helped our West Ada Students and Educators: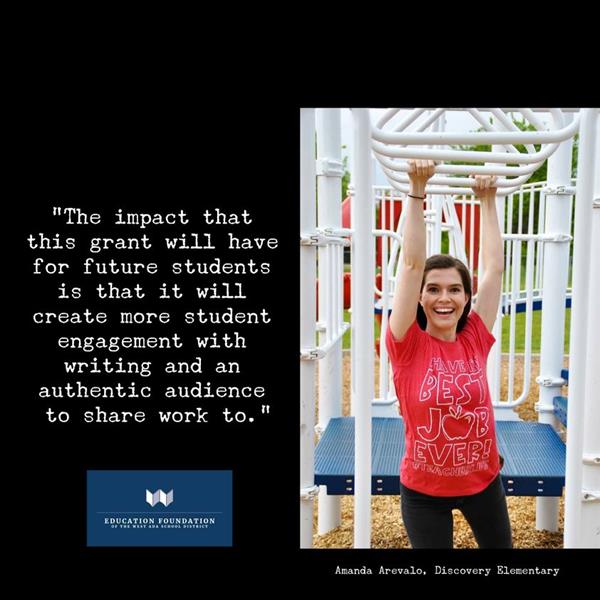 Our teachers are working each day to create a positive and creative learning environment. As a community, we can be a part of that effort in a variety of ways. One way is to support teachers by making donations directly to their classrooms. Many teachers find themselves spending money out of their own pockets to make learning opportunities happen that are not funded by traditional funding streams. When you donate to a teacher, the funding comes through us and goes directly to that teacher. And because we are a nonprofit organization, you are eligible to earn a tax deduction for the donation.
Donate Here
Thank you for supporting the students, teachers and programs of the West Ada School District!
To make a donation online, click the link below. All information submitted on this form is transmitted securely and kept private by the Education Foundation of the West Ada School District, a private, nonprofit 501(c)(3) organization established to offer supplemental funding for projects and programs in the West Ada School District.
Please call the Education Foundation at 208.350.5039, or e-mail us at westadafoundation@westada.org, if you have any questions.
* All online donations are charged a 3% credit card merchant processing fee that will be deducted from the donation.
*Please put the first and last name of the teacher.
Checks:
Make check out to: Education Foundation of the West Ada School District
1303 East Central Drive
Meridian, ID 83642
208.350.5039