Mustangs, please DO NOT park inside the highlighted area in the South parking lot after school has been released. Our Mustang Band needs it for practice! 🎺🥁💚
Mrs. Sterk's Biology class took a field trip to the Boise River 🔎🧫🧪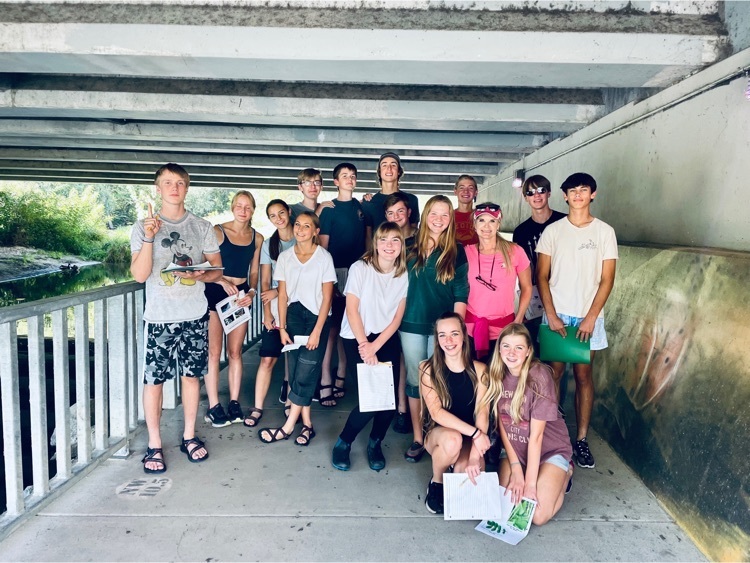 HOCO WEEK 📢💚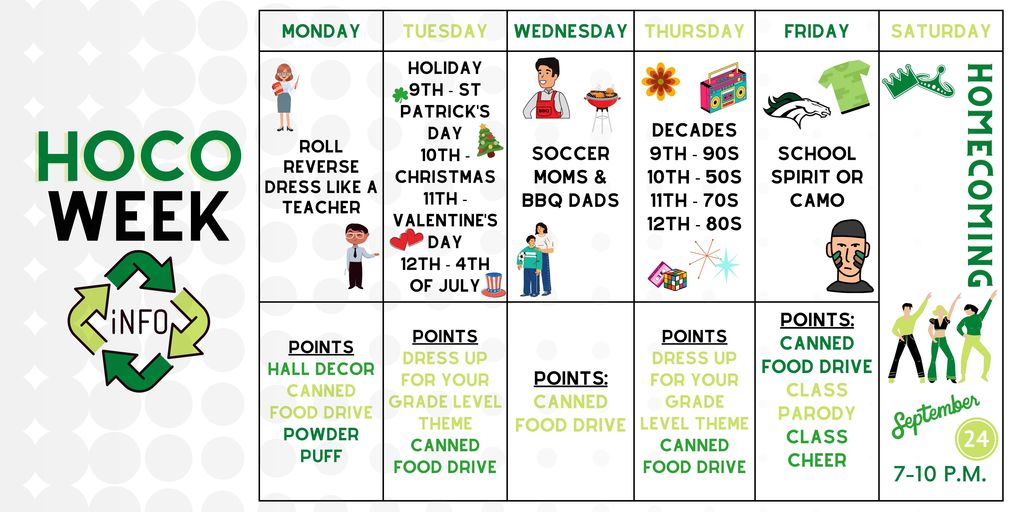 National Merit Semifinalists are the highest-scoring PSAT entrants from each state. There are only 16,000 across the USA. Congratulations Alex!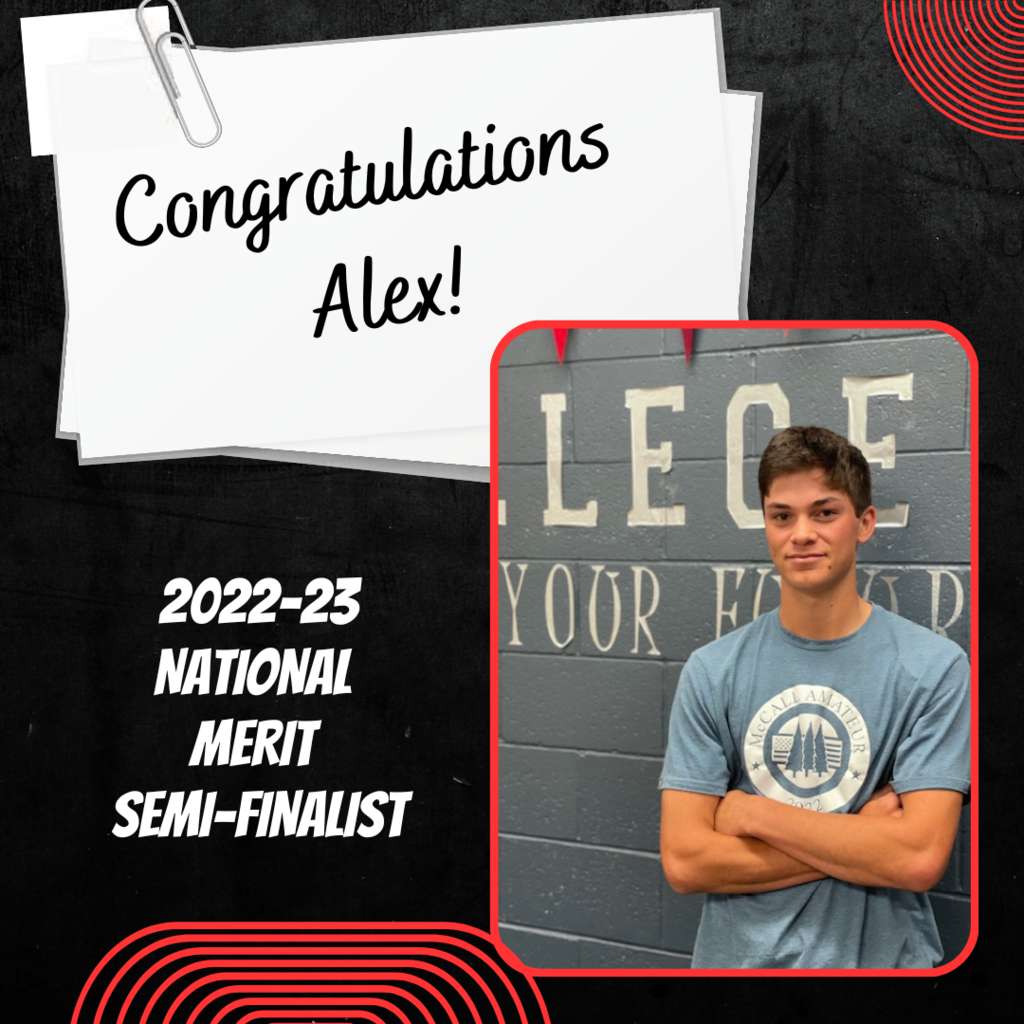 Attention JUNIORS 📢 Looking for a leadership opportunity? Join the Leadership Boise Academy (LBA)! LBA was formed in 1984 by the Boise Metro Chamber to educate a diverse group of high school students and provide an opportunity for students to gain a better understanding of current issues and opportunities in our community. The Academy aims to motivate high school juniors by offering a dynamic learning opportunity through active engagement with current and emerging community leaders in the business, corporate and non-profit sector from across the Treasure Valley. For more information or to apply, visit boisechamber.org or pick up an app in the counseling office!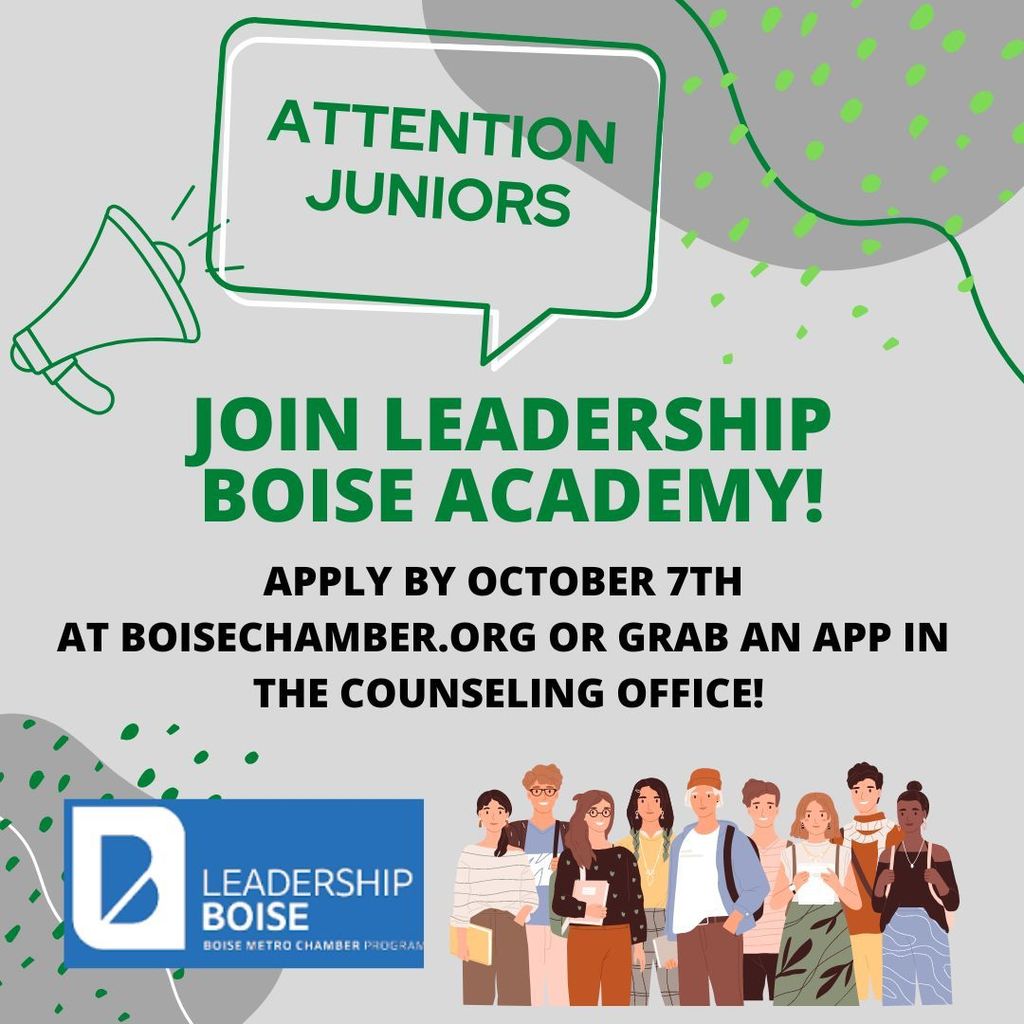 Back to School Night is next Monday, September 12th from 6:00-7:30 p.m. This is a great opportunity to meet your student's teachers, ask any questions you might have & learn a little more about life at EHS. See you there!

Mustangs! Come check out all of the amazing clubs that Eagle High has to offer at our Club Rush. When: Friday, 9/2, During Lunch Where: The courtyard at the front of the school Who: Everyone! We want all students to be involved! #horsepower
Laptop renewals will take place in Advisory & start tomorrow, Thursday, September 1st & will run through October 🗓️ Please bring your laptop & charger 💻 to school every👏single👏day!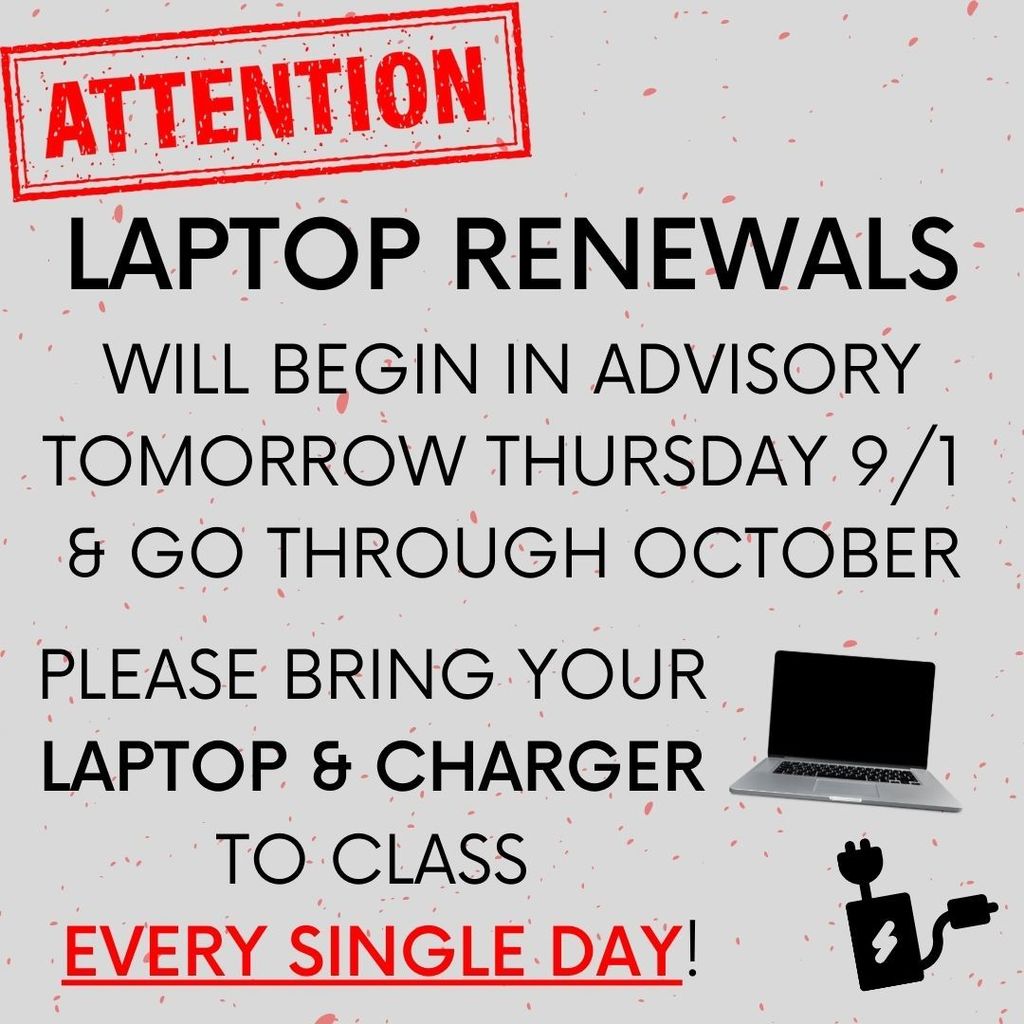 Picture day is on Monday & Tuesday of next week during your English class! You will take your yearbook photo & get your ID/Access badge. For picture day info & to place an order visit mydorian.com/order.

Hey Stangs! ALL GRADE LEVELS 9-12 need to sign up by MONDAY 8/29 to participate in our 2022 Powderpuff tournament! To sign up: GIRLS must take $20 the bookkeeper and then take receipt to E214 to get a T-shirt size ordered. BOYS INTERESTED in COACHING or CHEERLEADING must sign up through the bookkeeper or Mrs. Thornton in E214. If you want a T-shirt you must sign up through the bookkeeper BOYS MUST ALSO BE SIGNED UP BY MONDAY. ALL GRADE LEVELS 9-12 DONT MISS OUT !!

Westy, Is West Ada's school districts school nutrition mascot… he loves fruits and veggies and making sure every student eats their lunch. He was at Desert Sage this week enjoying whole grain chicken nuggets, baked french fries, fresh apples and 1%milk. Be sure to watch for some Westy Wisdom about nutrition coming soon….

Purchase your yearbooks early!

New students may pick up their laptop from 8 am to 3 pm on August 17th, 18th, and 22nd. Come to the front office and we will be happy to help you out! This applies only to students who are new to the West Ada School district.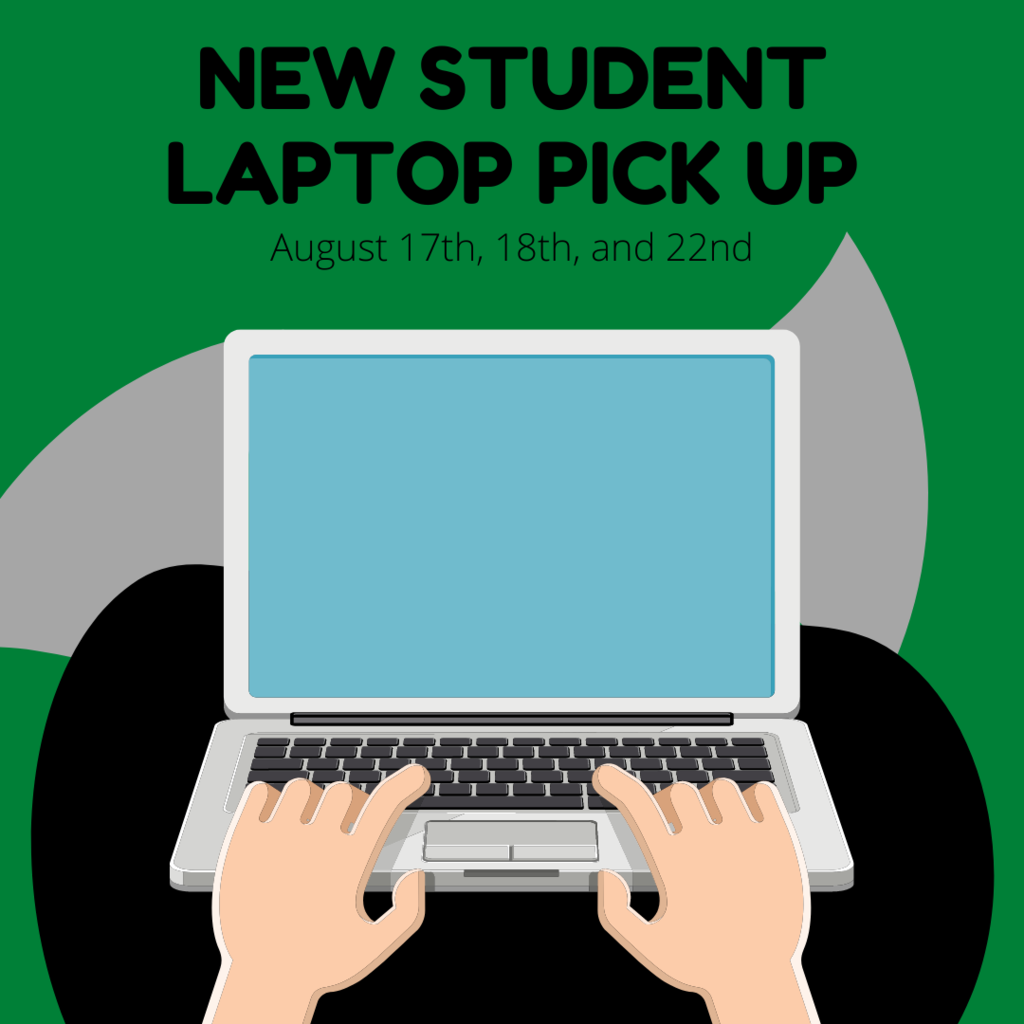 Welcome to Eagle High School! We are looking forward to meeting all of you. We have our Freshman and New Student Orientation on August 17th from 8:30 am to 11:00 am. Students will be grouped up with their grade level peers and student mentors for the entire morning where they will get their schedules, tour the school, learn from upperclassmen, and connect with their classmates. We look forward to seeing you all very soon. It's a great day to be alive and a Mustang!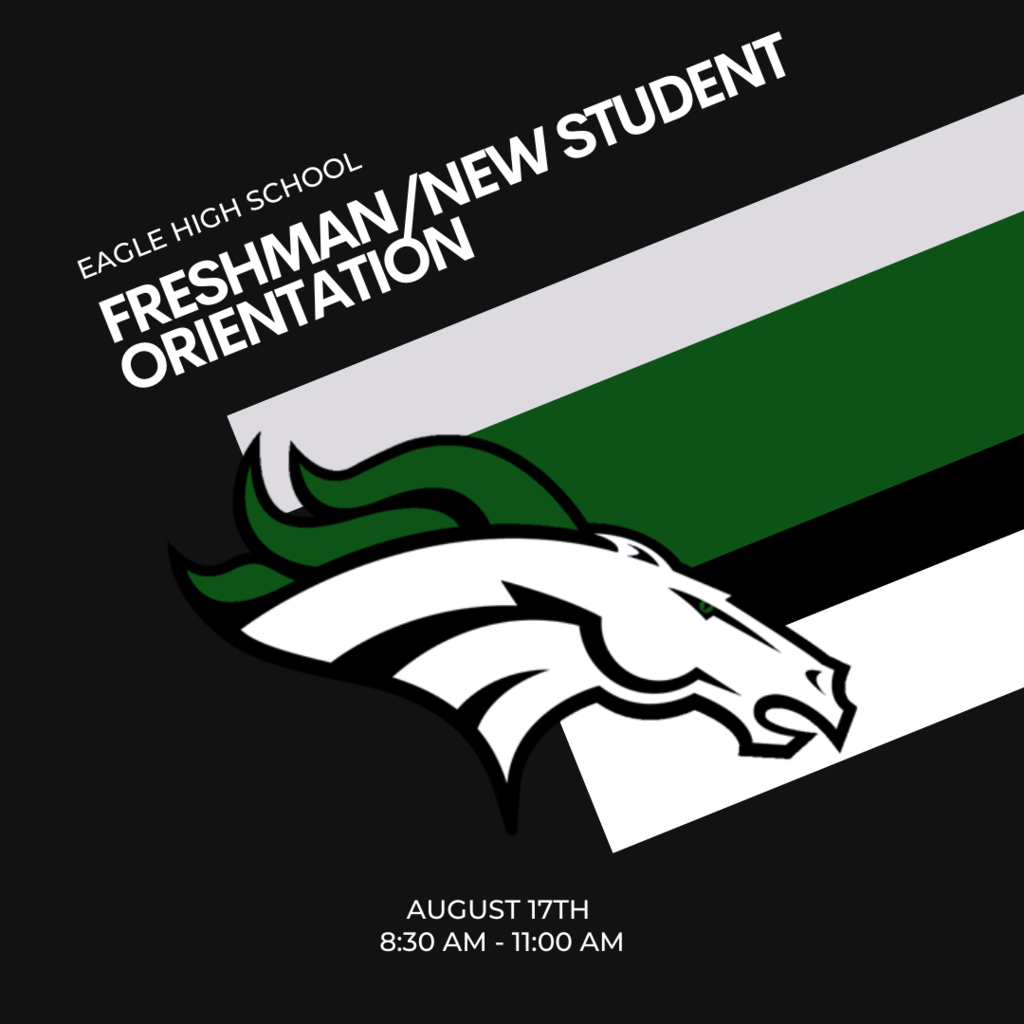 For those families interested in or in need of transportation (bussing) 🚌 for the 2022-23 school year, the transportation form MUST be submitted in PowerSchool no later than Friday, August 12 to secure bussing for the first day of school. After August 12, families will have to wait until September 12 to receive a bus route and transportation information for their child(ren). We thank you for your assistance and cooperation in this matter to ensure that all bussing runs smoothly and effectively for the start of the school year. At this time, families who have already completed the transportation form in PowerSchool are receiving route information in PowerSchool on average, in 3-5 days. Please make every effort to take care of this in a timely manner, should it apply to you and your family.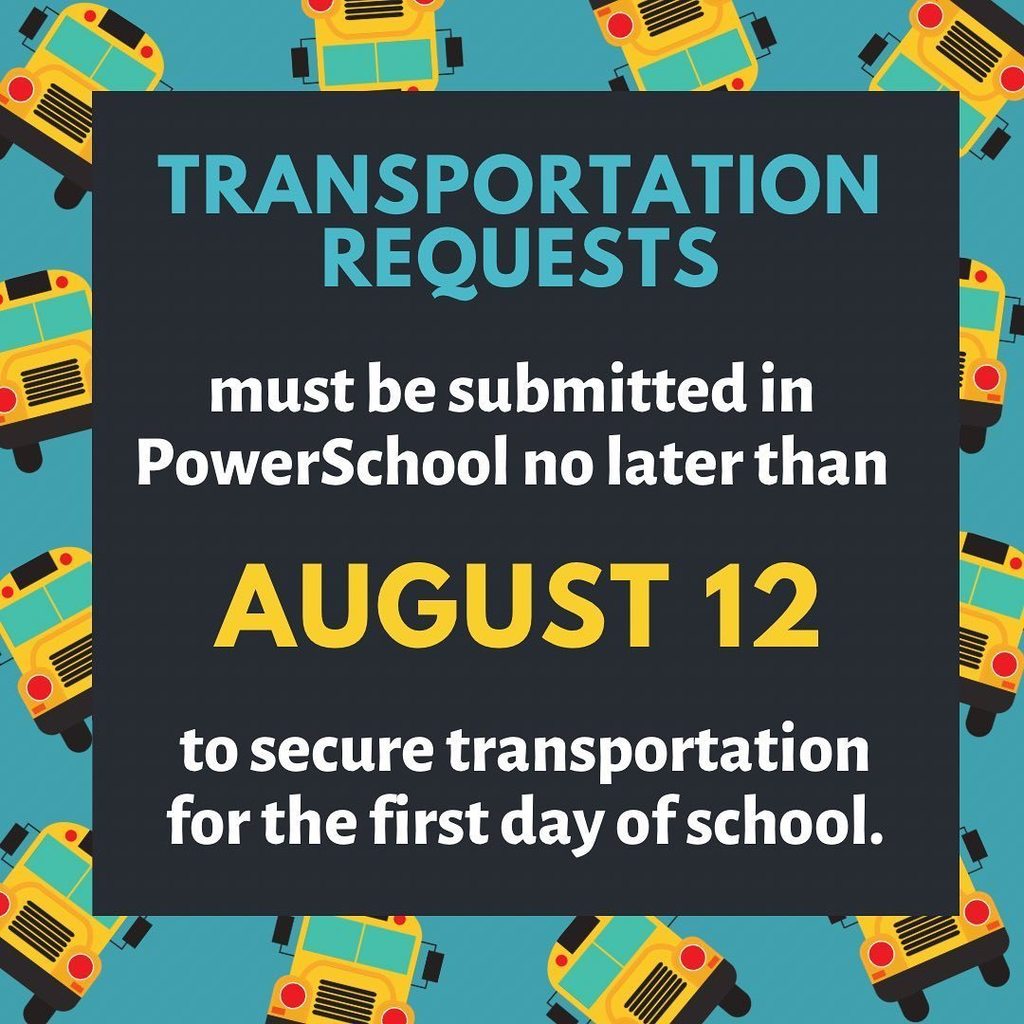 Join us on August 31 from 4-7pm at the District Service Center - 1303 E Central Drive Meridian, ID 83642 - for product tasting, to meet school nutrition staff, to learn about meal patterns and meal payment information, complete free and reduced meal applications and MORE!!!! There will be prizes and giveaways!!! We can't wait to see you there!!!!

WANTED: Awesome, charismatic students to be our mascot next year! We are looking for up to 5 students who want to wear the mascot costume for games and events next year! Talk to Mr. Hullinger for more information!