Rocky Mountain is looking for students who are interesting in a part time job working for a few hours after school in the custodial department. The pay is good and the hours are flexible!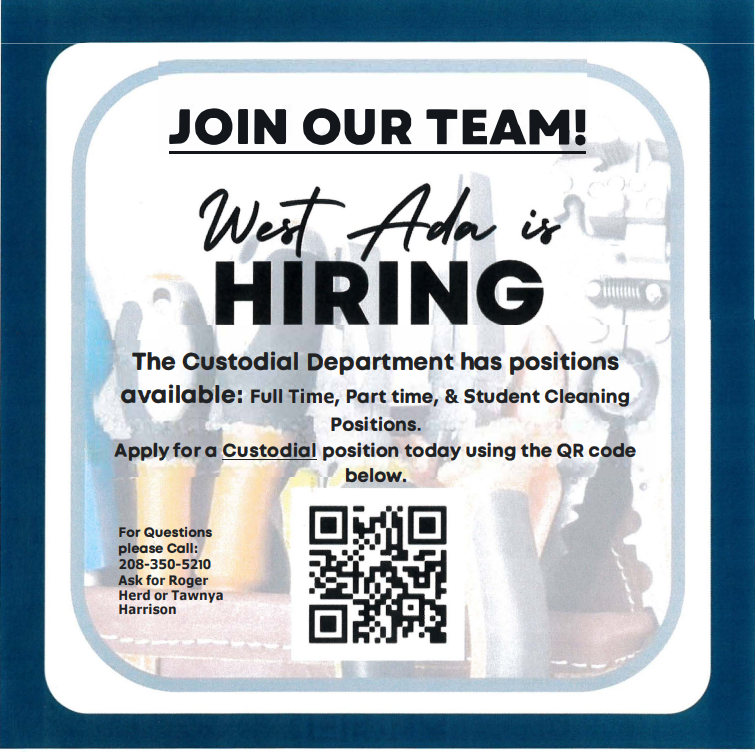 Congratulations Cross Country Boys and Girls team for your amazing performance at state!!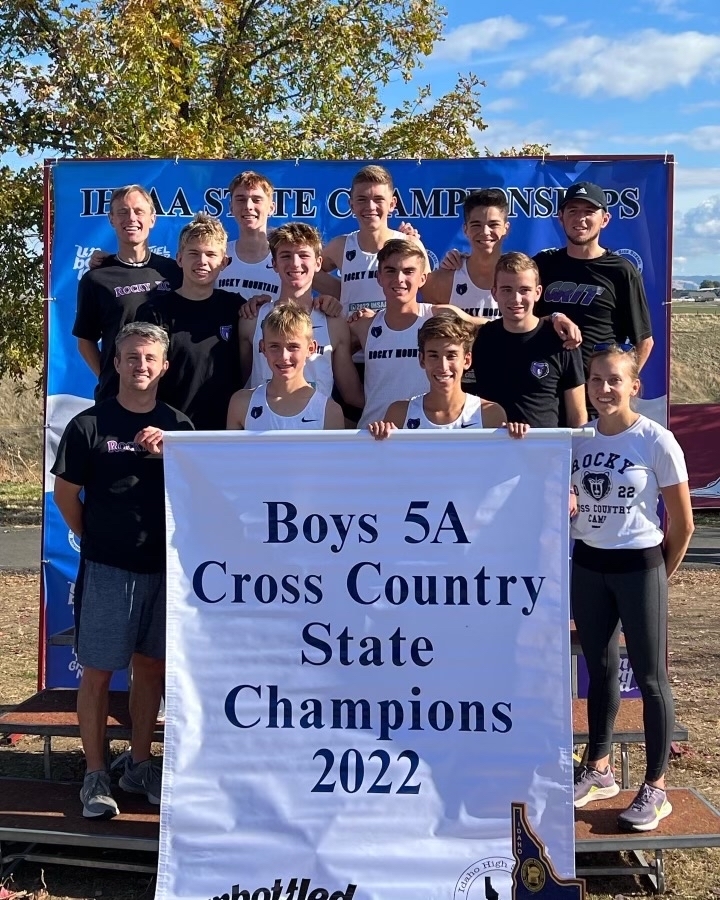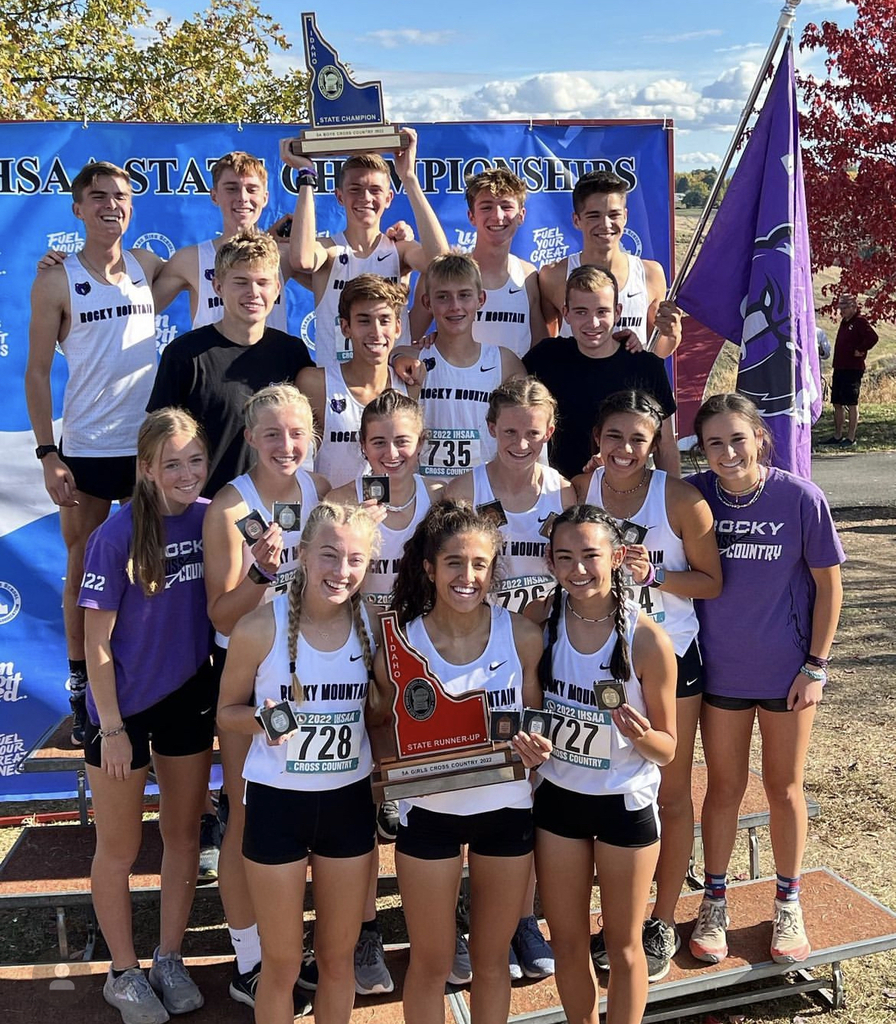 Rocky teacher Mr. Waggoner received an award from MMN1 Tristan Cunningham from the United States Navy for being named an influential teacher by a former Rocky graduate that is currently serving in the Navy. Congratulations Mr. Waggoner, we are so proud of you and thank you for all you do for our students.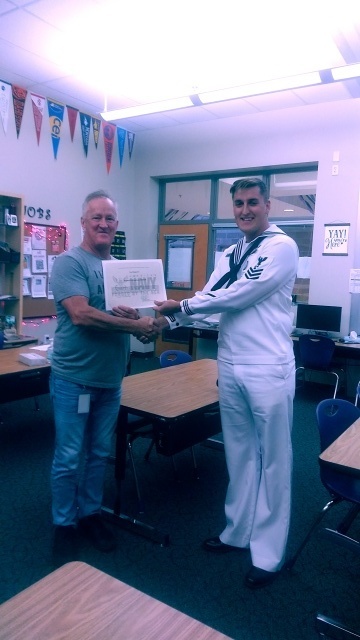 Rocky Families: On Wednesday, October 12, all 10th grade and approximately 150 11th grade students will be taking the PSAT. At Rocky, students not taking the PSAT will attend an advisory period in the morning where they will have opportunities to make up work, study for end of unit tests, and/or engage in enrichment activities. After lunch, all students will attend periods 1 – 4 (see schedule below). If your child is involved in the CTE program, please note that CTE students will remain at their home school on this day. Advisory/PSAT 7:55 – 11:50 235 minutes Lunch 11:50 – 12:25 35 minutes 1A 12:30 – 12:58 28 minutes 2A 1:03 – 1:33 30 minutes (announcements) 3A 1:38 – 2:06 28 minutes 4A 2:11 – 2:39 28 minutes If you have any questions, please reach out to Ryan Curry (
curry.ryan@westada.org
).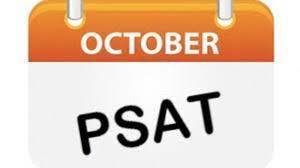 Congratulations to the Rocky Mountain Boys Cross Country team for becoming the First Idaho Boys Program to win the prestigious Bob Firman Invitational!

Westy, Is West Ada's school districts school nutrition mascot… he loves fruits and veggies and making sure every student eats their lunch. He was at Desert Sage this week enjoying whole grain chicken nuggets, baked french fries, fresh apples and 1%milk. Be sure to watch for some Westy Wisdom about nutrition coming soon….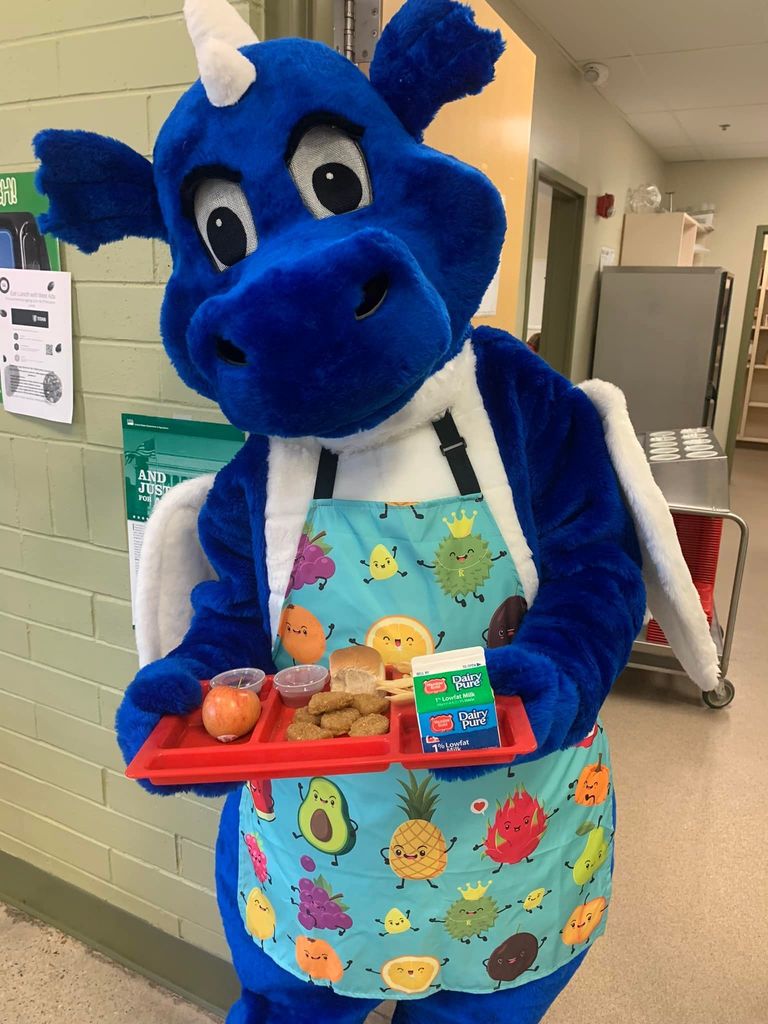 We are looking for students who want to be part of our Rocky High School Swim Team!  We have a JV and a varsity team and welcome swimmers of all abilities.  Swimmers do have to be safe and comfortable swimmers, but do not need any formal or competitive experience.  Swimming is a fall sport and so contact us ASAP at
rockyswimteam@gmail.com
 to meet the team and get started!  Athletes must have a current physical and school medical forms completed to get started, and there are participation fees.  If you would like a little more info. visit 
https://www.westada.org/o/rmhs/page/swim
 Hope to meet you soon!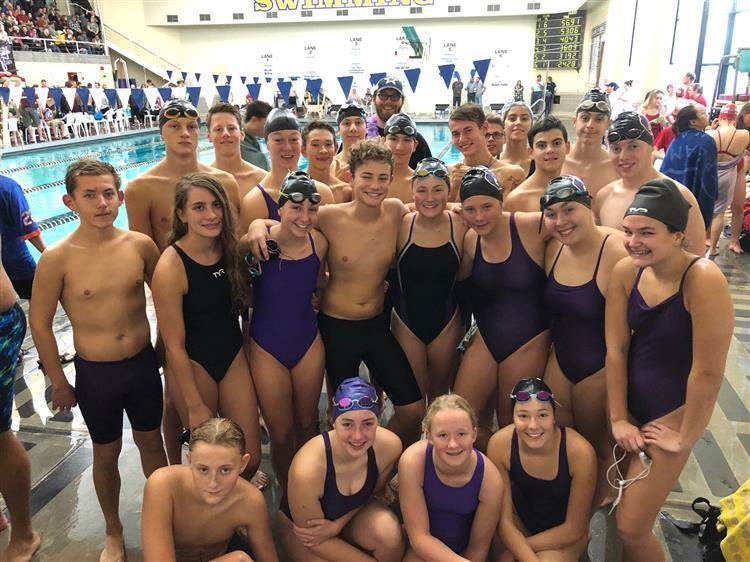 For those families interested in or in need of transportation (bussing) 🚌 for the 2022-23 school year, the transportation form MUST be submitted in PowerSchool no later than Friday, August 12 to secure bussing for the first day of school. After August 12, families will have to wait until September 12 to receive a bus route and transportation information for their child(ren). We thank you for your assistance and cooperation in this matter to ensure that all bussing runs smoothly and effectively for the start of the school year. At this time, families who have already completed the transportation form in PowerSchool are receiving route information in PowerSchool on average, in 3-5 days. Please make every effort to take care of this in a timely manner, should it apply to you and your family.

Join us on August 31 from 4-7pm at the District Service Center - 1303 E Central Drive Meridian, ID 83642 - for product tasting, to meet school nutrition staff, to learn about meal patterns and meal payment information, complete free and reduced meal applications and MORE!!!! There will be prizes and giveaways!!! We can't wait to see you there!!!!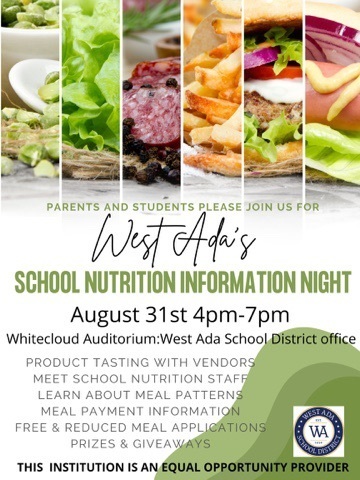 Dylan Reynolds, Rocky Mountain High School Class of 2022 is #westadaready. Dylan will be attending the US Military Academy at West Point after graduation with aspirations of serving active duty in the ARMY and then going in to law enforcement. Dylan is #westadaready for his future!!!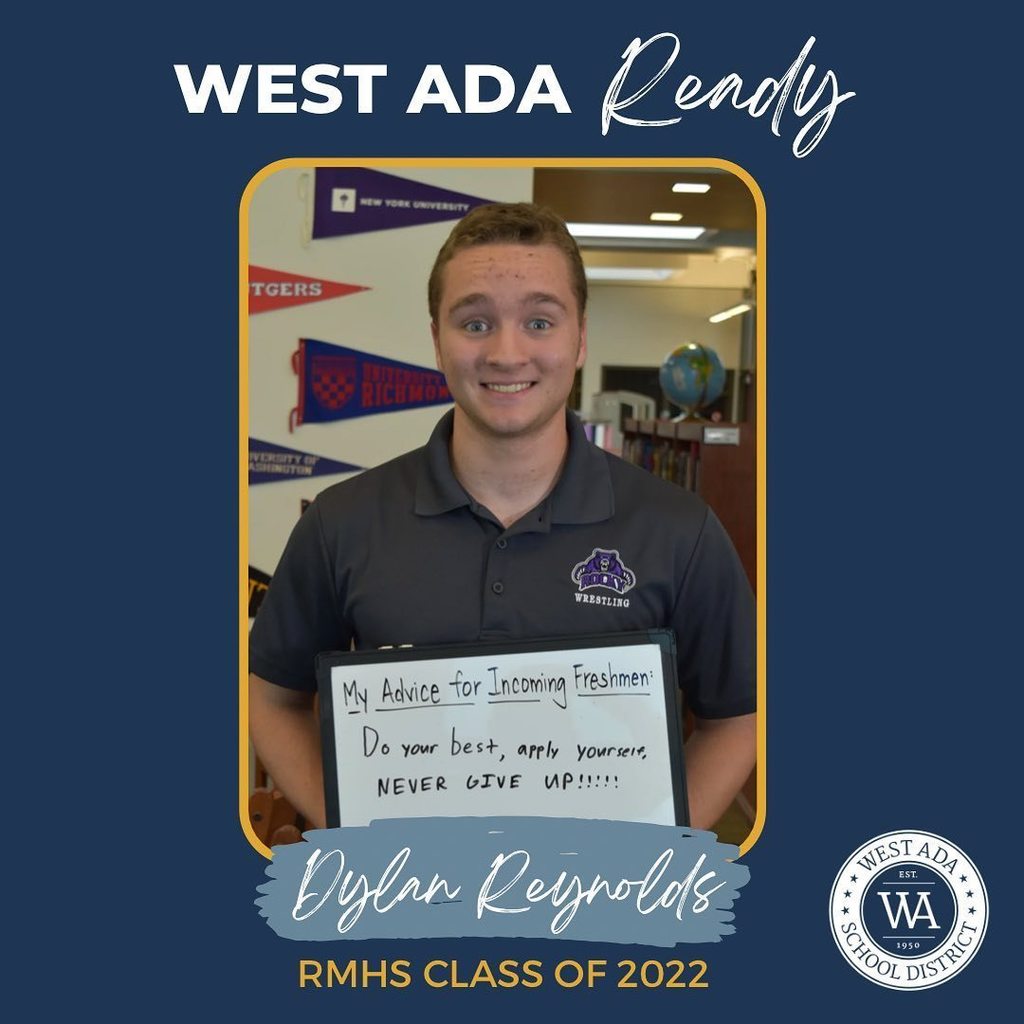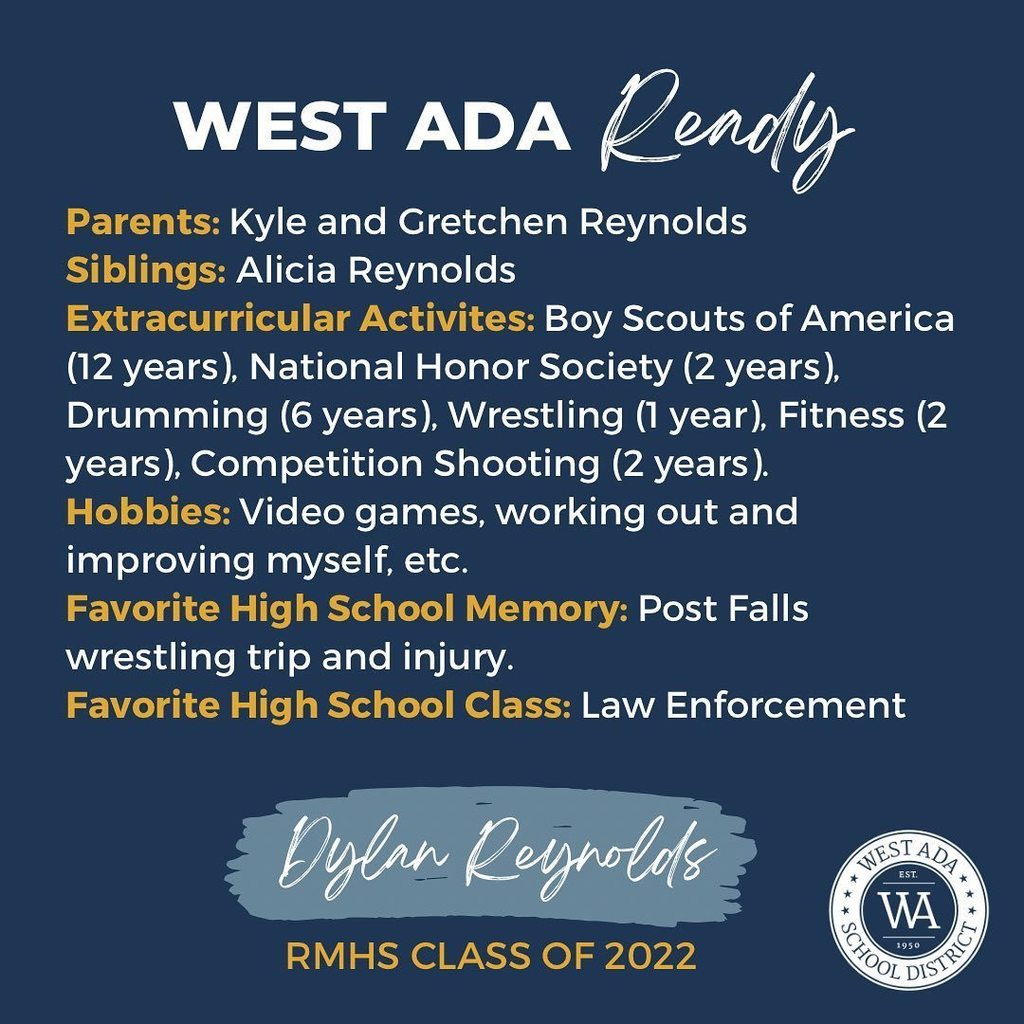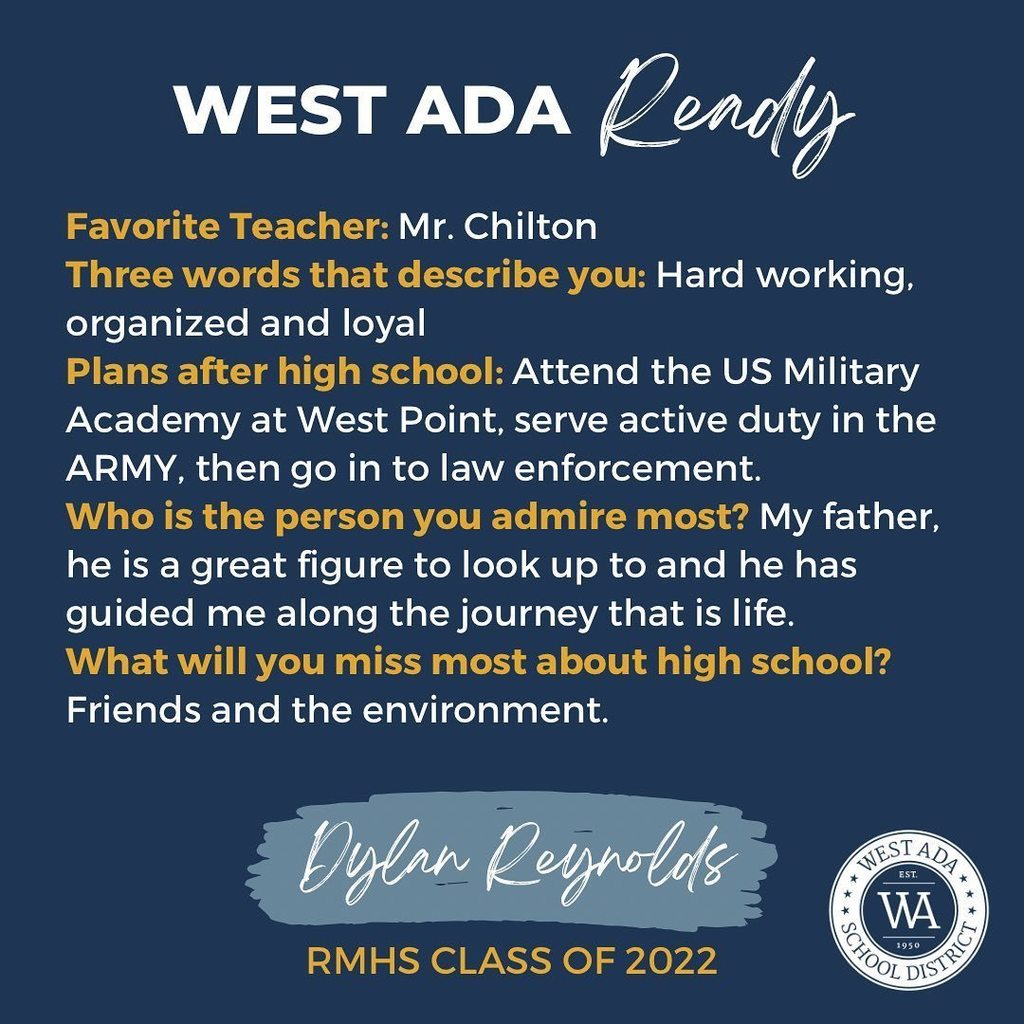 The Virtual School House Music and Art Club is a full year after-school program, that met in person for the first time just recently. 🎨 Students completed a jaguar 🐆 art project, made friends and had fun!!!

Frontier Elementary second graders learned about properties of materials and matter while constructing buildings out of index cards. What an exciting way to apply classroom learning!!!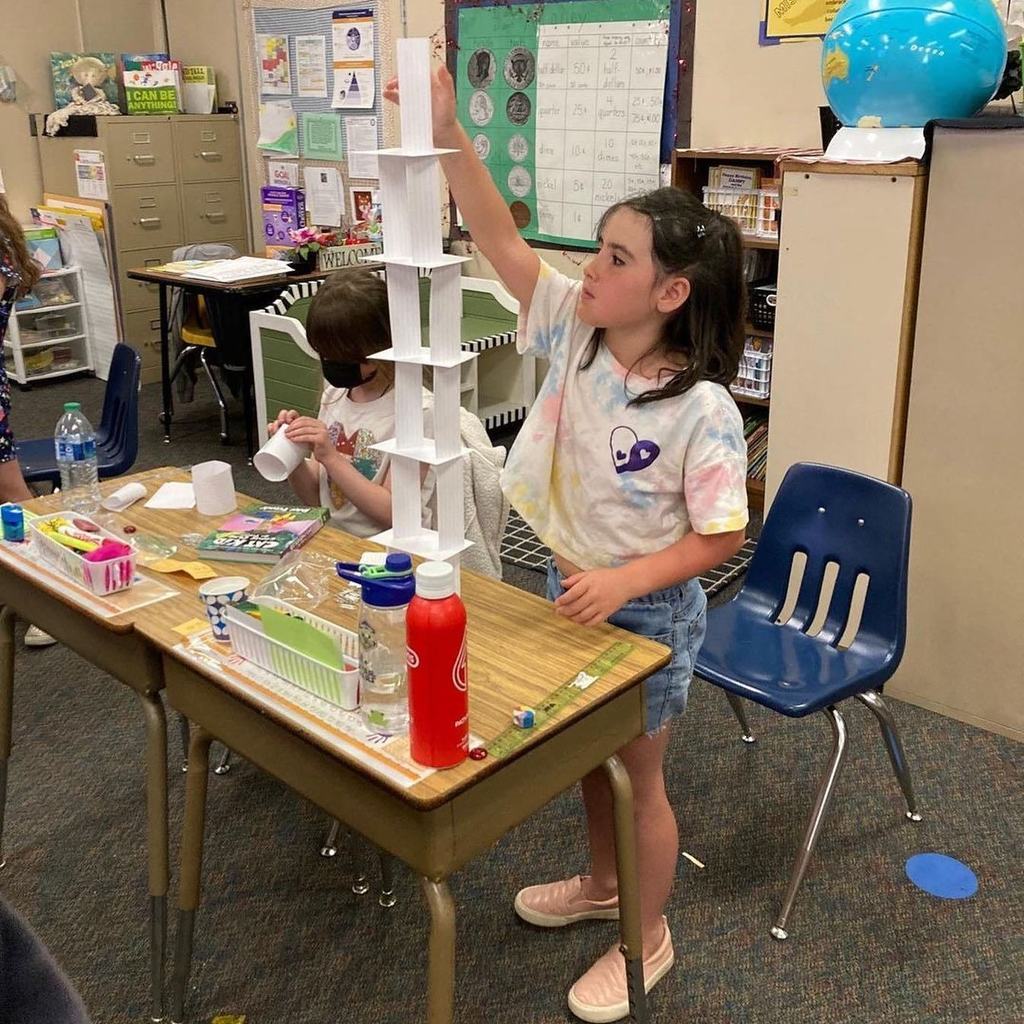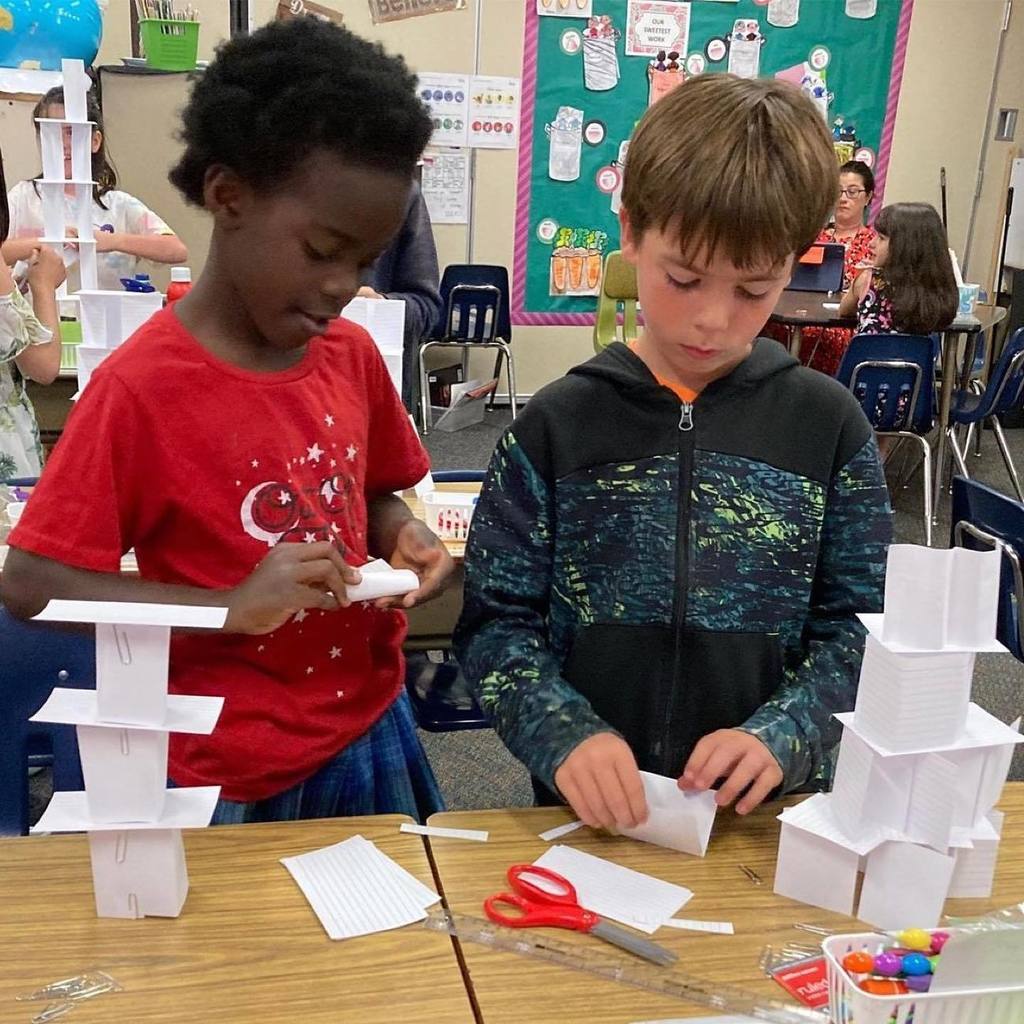 Ponderosa Elementary School recently partnered with Two Men and a Truck moving company to collect and deliver donations to the Women and Children's Alliance. Such a great partnership giving back to the community. Way to go Eagles!!!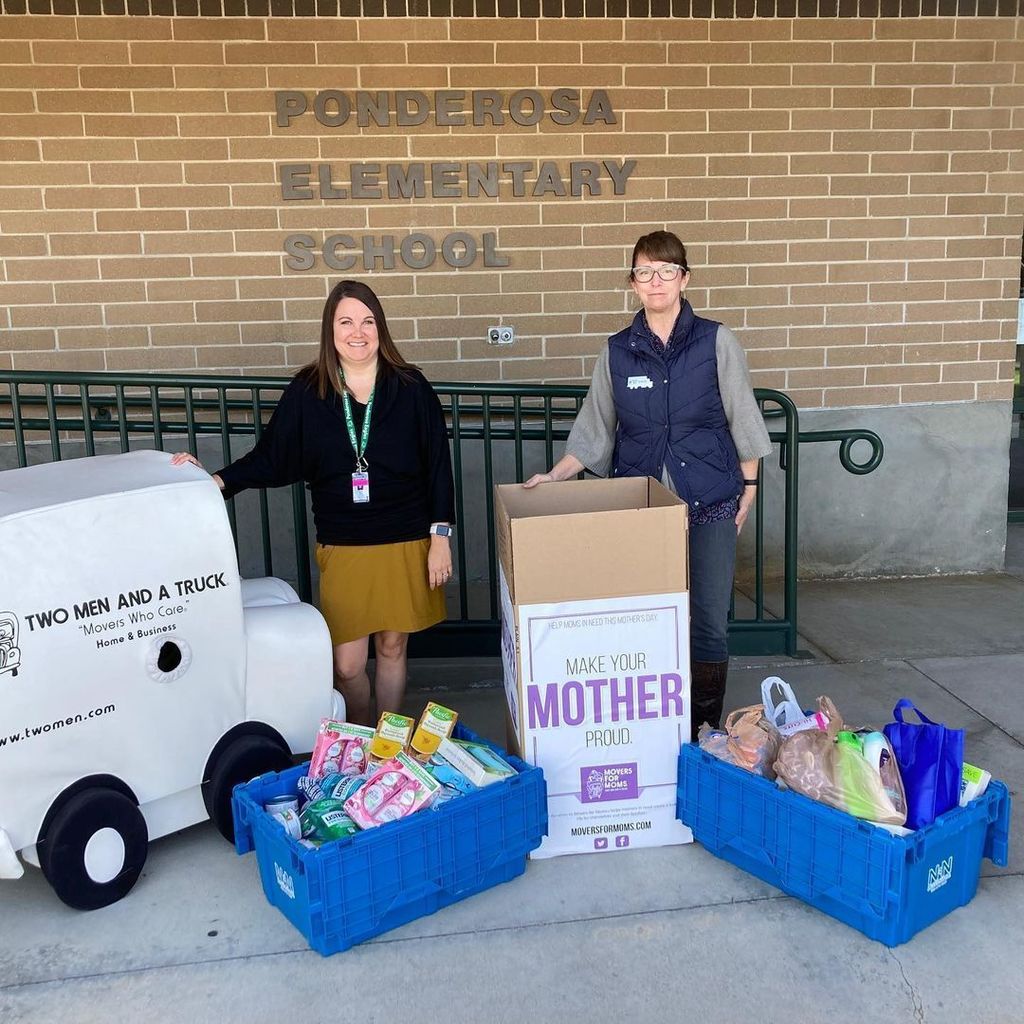 Ben is a student at Pepper Ridge Elementary. In 2019, when Ben was in Kindergarten, he was planning a lemonade 🍋 stand to make some money. After a visit to the Humane Society 🐾 that week, he saw that some of the cat 🐱 enclosures didn't have toys and it broke his heart. He decided he would donate whatever money he made to them instead. He raised $220 and stayed true to his word and donated every penny. Due to Covid he took a break in 2020, then resumed in 2021. That year he raised $600. This year during Spring Break, he held his third one. The Idaho Humane Society shared it on their page, then some radio stations picked it up as well. Ben had tons of visitors from all over and he raised $1800, all of which he gladly handed over again. Ben plans on having a lemonade 🍋 stand every Spring now, just in time for "kitten season" when they need supplies the most.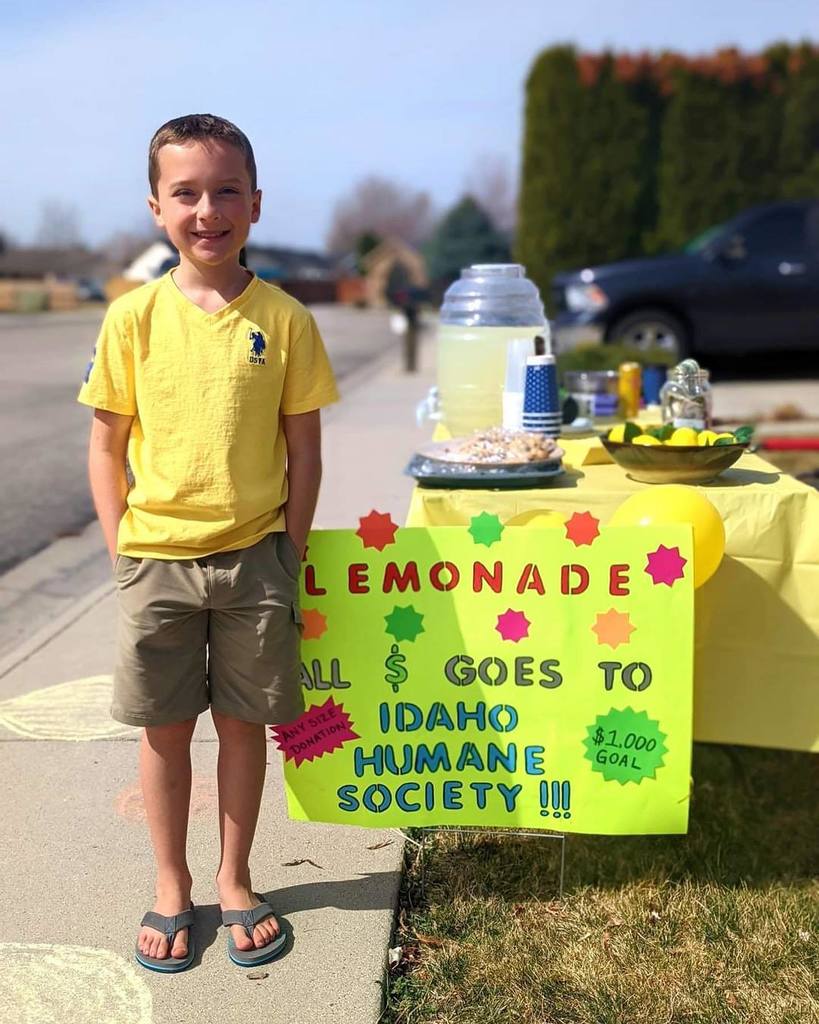 Congratulations to RMHS senior, Christa Rice! Christa was awarded the 2022 Elyse Maree Prow Memorial Scholarship today. Elyse was a 2018 graduate of RMHS who lost her battle with cancer last year. Elyse's parents created this scholarship to honor Elyse.

McMillan Elementary School 4th graders had the opportunity to visit Governor Brad Little at the Capitol today. What a great opportunity to apply learning outside of the classroom!!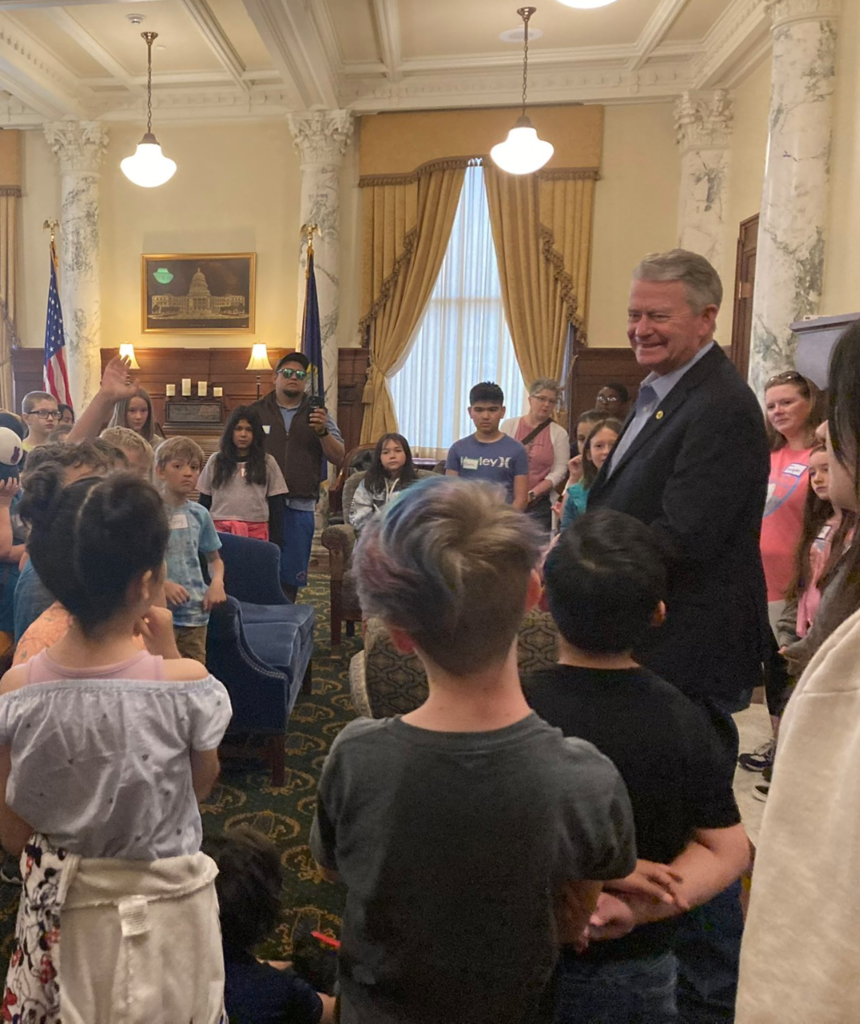 Your Idaho 15s D1 state champions - Eagle High School Girls Rugby!! Amazing job for the hard work and dedication from our lady mustangs!! Congratulations to our very own head coach Kraig Smikel for receiving the Michael James Sims award for his commitment and love for the sport!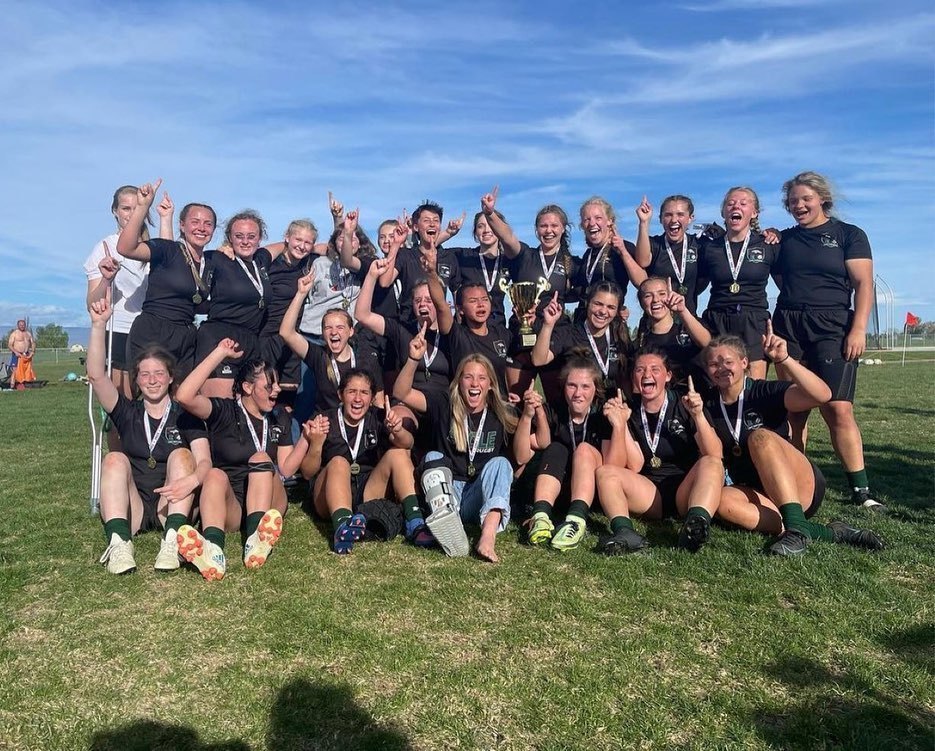 This week our PRINCIPAL PRIDE spotlight is on Rachel Edwards, Meridian Middle School • Number of Years in West Ada: 21 • Number of Years at current school: 1 • What I like about West Ada: That we are all focused on how we can support students in these changing times. • The best thing about being a Principal is...Our staff and students!!! I love the relationships we build daily with our students and community. • Family: I have been married for 20 years and have 3 children who are all attending West Ada schools. • Favorite Food: Chips and Salsa...all day every day! • Favorite TV Show: I can watch reruns of Friends any day of the week. • Hobbies: Shopping for shoes.....I also love to read, cook, and spend time with my family. • Fun Fact: I owned a dance studio before I got into education. We are so lucky to have such exceptional leaders in West Ada. Thank you for your continued leadership, dedication, service and compassion to those you serve!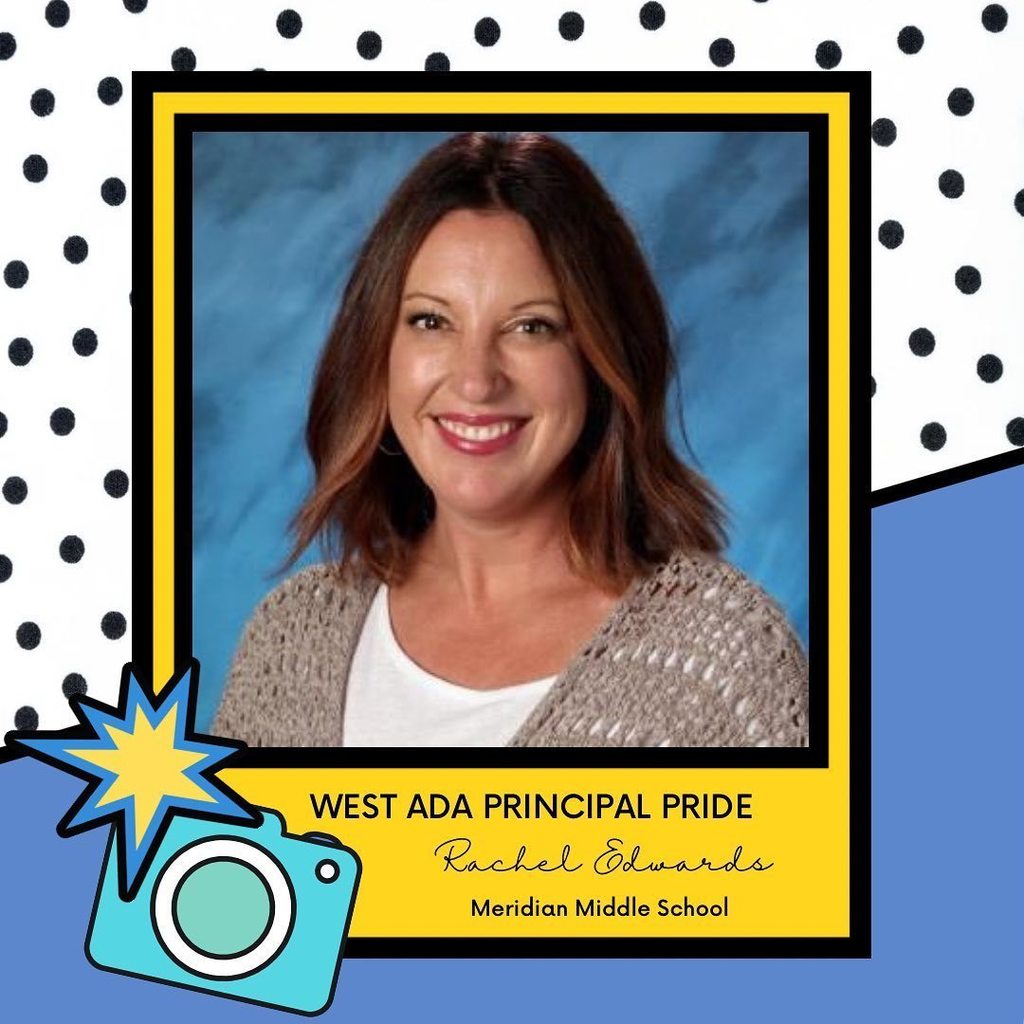 McMillan Elementary School 4th graders had the opportunity to visit Governor Brad Little at the Capitol today. What a great opportunity to apply learning outside of the classroom!!