GRIZZ NATION: Enjoy your spring break! March 20-24th. We look forward to seeing you on Monday March 27th!
Congratulations to Claudia one of our amazing RMHS students who published her 1st book.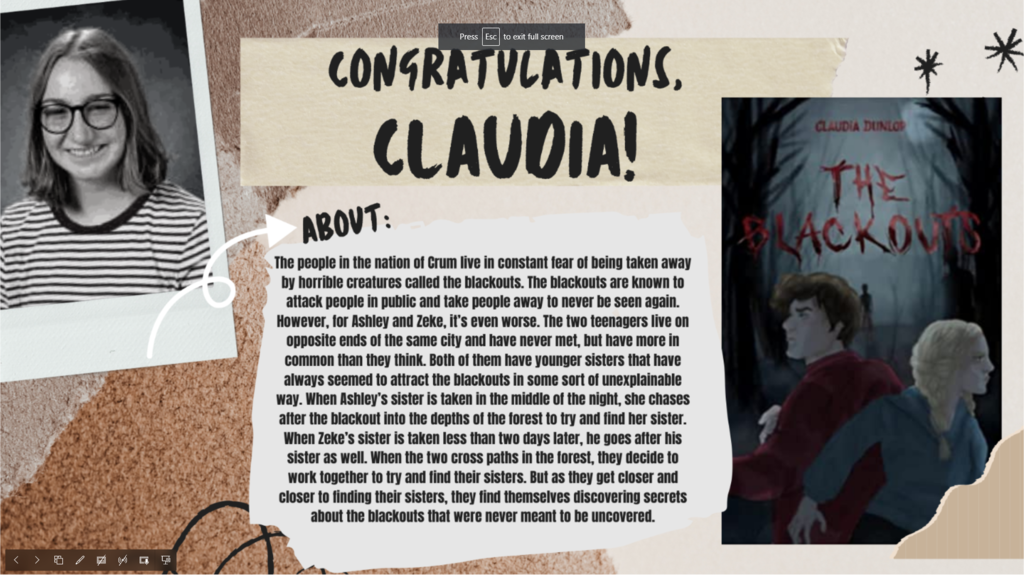 Congratulations to our Health Professions/ Sports Medicine students who were involved in our HOSA : Future Health Professionals State Leadership Conference at Idaho State University last week We are so proud of all their hard work and accomplishments. Below are the categories our students competed in, and some were state winners! 🙂 Sports Medicine: Josie Moody ( 1st place), Aidan Thayer Medical terminology: Reese Moody Human Diseases: Brooklyn Poole 3rd place Pathophysiology: JuliAnne Orchard: 1st place Health Career display: Brooklyn Poole and JuliAnne Orchard: top 5 Anatomy and Physiology : Kiara Martin: 3rd place CPR/First Aid: Jamie Nast, Keith Uitdewilligen Healthy Lifestyle: Jamie Nast HOSA bowl: Aidan Thayer, Reese Moody, Josie Moody, Madison Romero Medical Reading: Chloe Fredline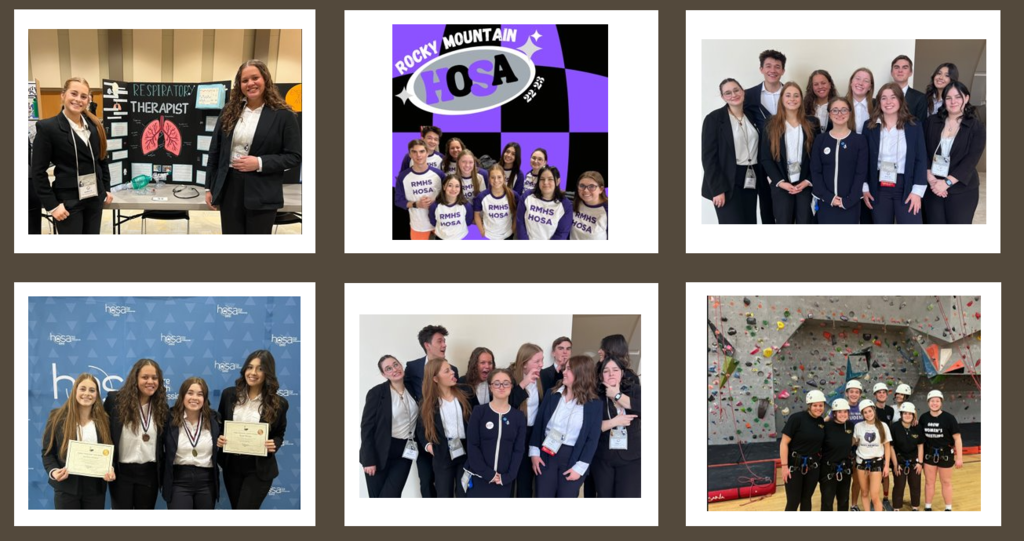 Congratulations to our Classified of the year and Teacher of the Year winners for Rocky Mountain! Don Lingel (COY) and Chris Bonocore (TOY). You both are amazing and we appreciate everything you do everyday!
Congratulation to 2 of our Lady Grizzly basketball players! Brielle Magnuson and Zoey Archibald, who have been invited to participate in the 20th Annual Idaho All-Star Basketball Game this year! This event will take place at North Idaho College on March 25th, 2023.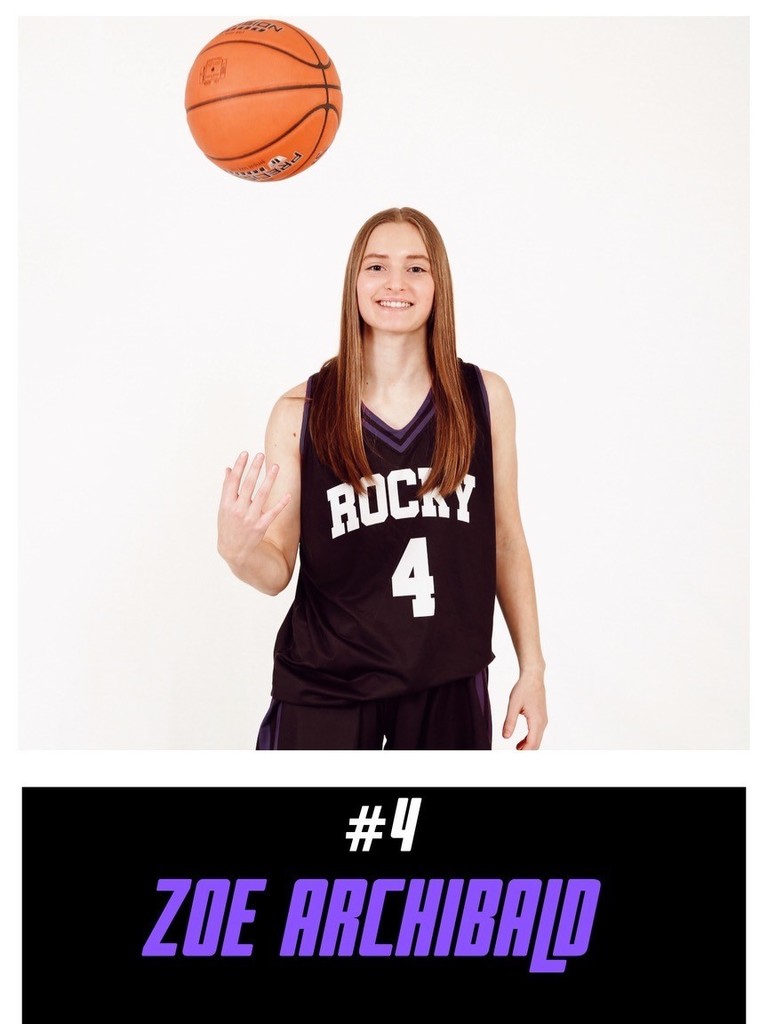 Come Swim with us! Rocky High School Swim Team Spring Info. Meeting Date: March 16, 2023 Time: 7:00-8:00PM @ Rocky HS Cafeteria ALL 2023 students that will be in 9-12 grade in Rocky HS boundaries welcome including home/charter/magnet! Swimming is a fall sport. We practice summer and fall and compete in the fall. Contact
rockyswimteam@gmail.com
or text 208-599-4592 RMHS Swim Team Instagram: @rockyswimming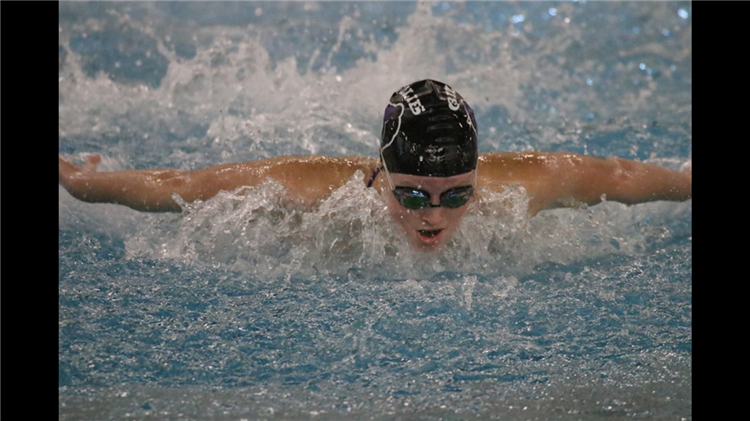 Members earn recognition through points and degrees in the NSDA Honor Society. Each new degree represents hours of learning, practice, and improvement by your students thanks to dedicated coaching. The following degrees were earned at Rocky Mountain High School from 02/01 - 02/28: Jocey Bjorkman - Honor Claudia Dunlop - Special Distinction Jacob Earle - Honor Jacob Hiersekorn - Superior Distinction Brian Holmes - Distinction Parker Jones - Excellence Ivan Markevych - Honor Valerie Patillo - Distinction Kate Peel - Excellence Katelin Piccola - Honor Xander Skousen - Merit Jamie Tuccinardi - Distinction Ryan wind - Superior Distinction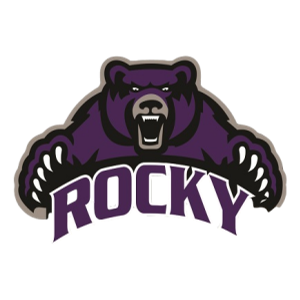 Congratulations to the following Rocky BPA Members that placed at State and qualified for Nationals in April! We are very proud of everyone who competed this year. Chaz Magruder Advanced Word Processing 2nd Carson O'Very Payroll Accounting 2nd Siddharth Duggal Website Design Team 3rd Carson O'Very Website Design Team 3rd Chaz Magruder Fundamental Spreadsheet Applications 7th Kiara Martin ICD-10-CM Medical Diagnostic Coding 7th Tyler Later ICD-10-CM Medical Diagnostic Coding 8th Jonas Lockhart Financial Math and Analysis Concepts Jonas Lockhart Business Meeting Management Concepts Tyler Later Medical Terminology Concepts 7th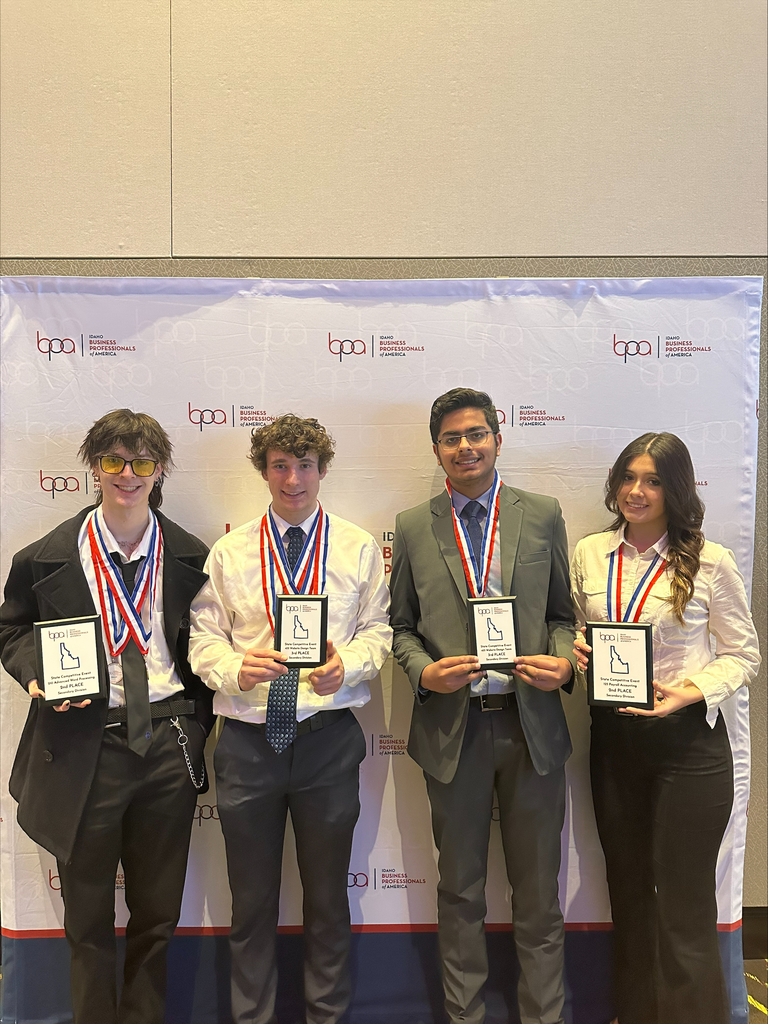 Cheerleaders placed 9th in the Nation in Co-ed Varsity Advanced and 4th in Pom at Nationals this past weekend! The first Nationals trophy placement for Rocky Cheer, these kids made history!
The 1B round of the Chess tournament was played today. Congratulations to all the winners. Round 1C will be played on March 7, at lunch. If you are interested in being on the wait list please see Mrs. Holly in the office.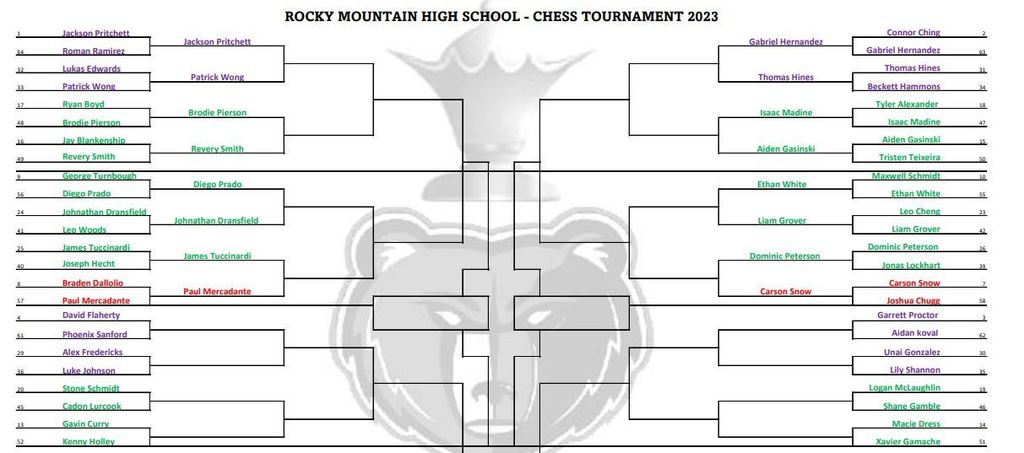 Congratulations to Rocky Wrestlers and coaches on your performance at State! Chase Jensen 5th (113) Nathan Galloway 5th (126) Reece Moody- 3rd (235) Mia Furman 1st (145).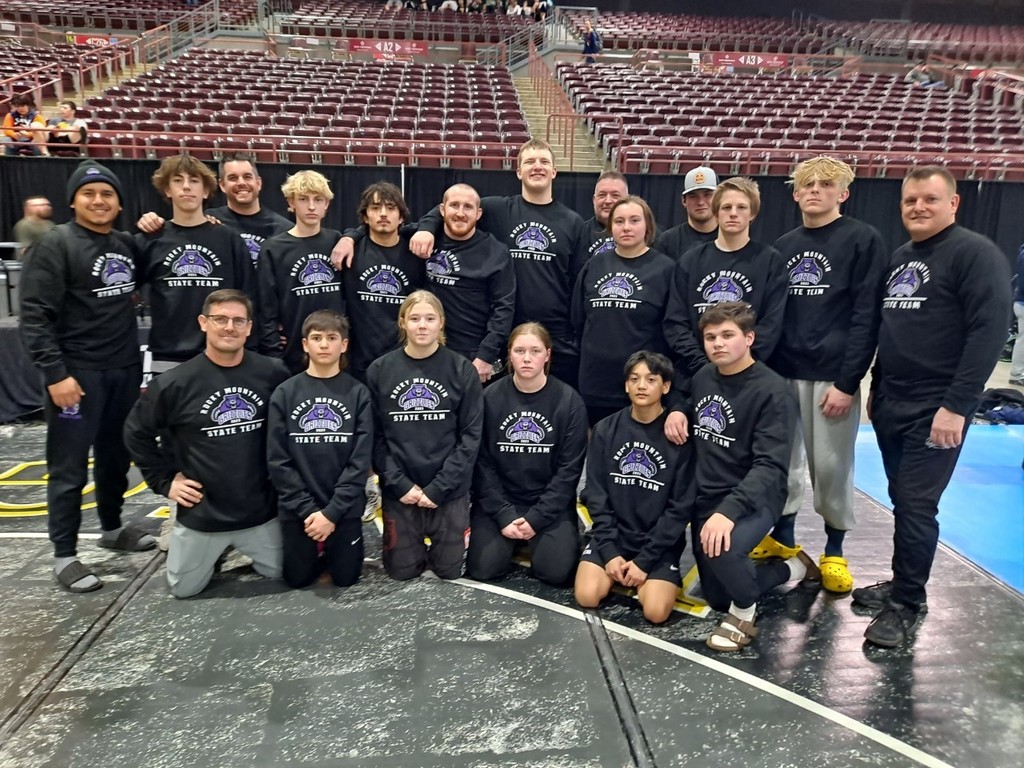 Round 1A of RMHS 1st Annual Chess tournament was played today. Congratulations to all the winners. Round 1B will be played Monday 2/27 at Lunch. Can't wait to see you there!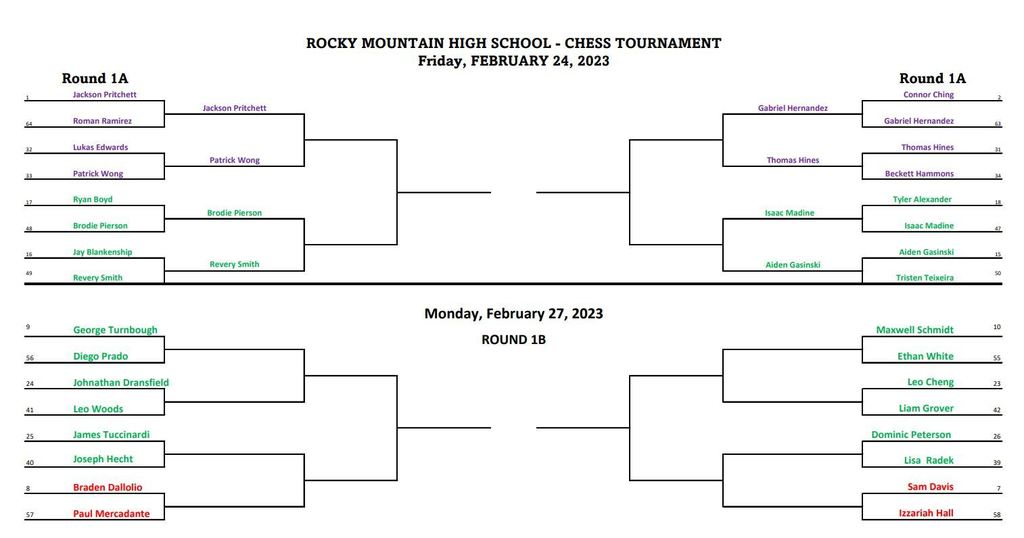 GRIZZ NATION: 1st round of RMHS 1st annual Chess tournament starts tomorrow 2/24 at lunch. Please review the week 1 bracket. Even if you're not playing, come show up and cheer for our amazing Grizzly Chess players! Remember the top 4 players will win a prize and the top player will win the "Grand Master" Trophy!

Come join our Diamond Dancer's Little Gem's Dance Clinic. What a wonderful opportunity. Can't wait to see our future dancers.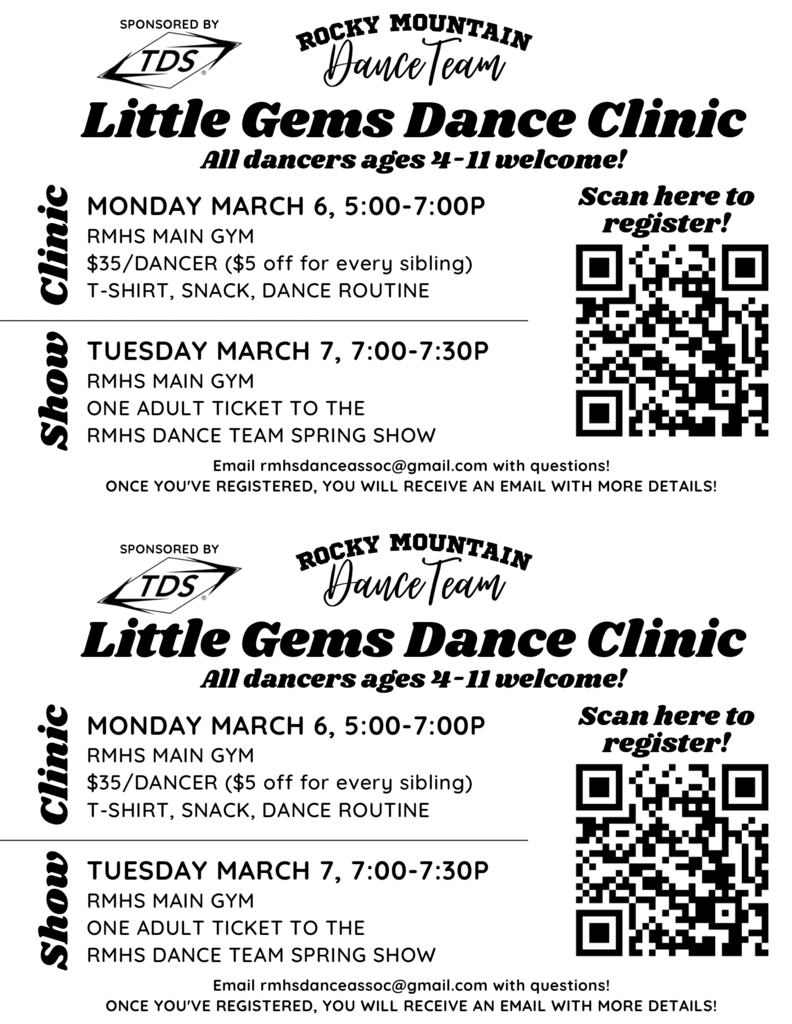 District Raffle tickets. Follow the QR code to purchase. 100% of proceeds go back to Rocky Mountain athletics and activities.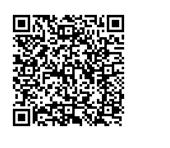 Please review the CTE Shuttle for Rocky Mountain 2nd semester schedule
The deadline for submitting In District Transfer applications for second semester 22-23 school year is Dec. 20th ,2022 The deadline for Out-of-district and In-district transfer applications for the 2023-2024 school year is February 1, 2023.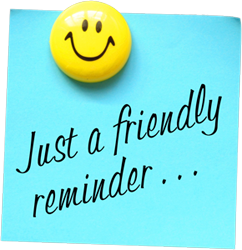 Rocky Mountain is looking for students who are interesting in a part time job working for a few hours after school in the custodial department. The pay is good and the hours are flexible!