Save the date! Tickets go on sale September 19-23 at the Bookkeeper's Office (with cash or check) or online at myschoolfees.com (with a card). Want to bring a guest? Guest pass forms will be available September 19-23 in the front office. Guests must be currently enrolled in a West Ada High School.

We're going to France in Summer 2024! Come to the information session on Thursday, September 15th from 7:00-8:00 PM in the RHS Music Room or use the QR code or link to find out more.
https://rsvp.eftours.com/3gzy5yu

Open House Night is this Monday, September 12, from 6:00-7:30 PM. Come meet your student's teachers and ask any questions you might have. Bring your student's schedule to know when to visit each class! 6:00 – Welcome, proceed to Period 1A. 6:05 – 6:12 Period 1A 6:16 – 6:23 Period 2A 6:27 – 6:34 Period 3A 6:38 – 6:45 Period 4A 6:49 – 6:56 Period 1B 7:00 – 7:07 Period 2B 7:11 – 7:18 Period 3B 7:22 – 7:29 Period 4B 7:29 – Dismissal and Thank-you!

There is no school on Monday, September 5th due to Labor Day. Enjoy your long weekend. Tuesday, September 6th will be a B day. #rhsvoyagers

Westy, Is West Ada's school districts school nutrition mascot… he loves fruits and veggies and making sure every student eats their lunch. He was at Desert Sage this week enjoying whole grain chicken nuggets, baked french fries, fresh apples and 1%milk. Be sure to watch for some Westy Wisdom about nutrition coming soon….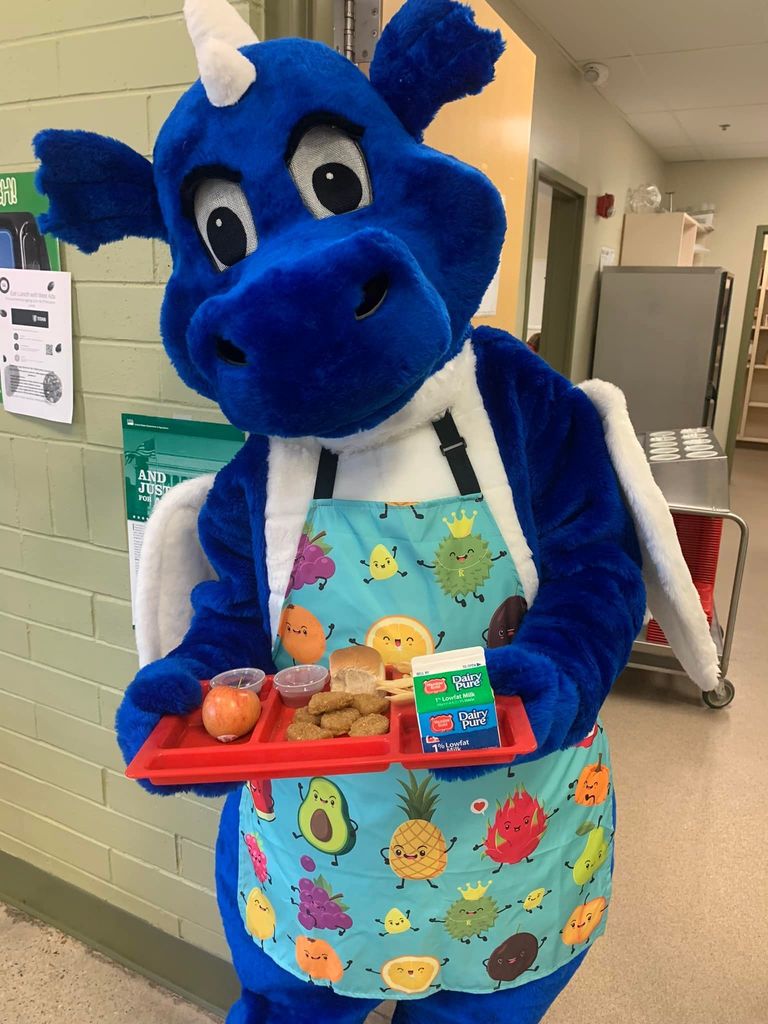 Wednesday, August 24th is picture day. ALL students 9th - 12th grades will have their picture taken & will receive an ID badge. Students new to RHS will also be issued a door access card and RHS lanyard. Students who attended RHS last year need to bring their door access card & RHS lanyard. Replacement door cards are $6.00, and a new RHS lanyard is $1.30. Voyagers are required to wear ID badges on the RHS lanyard at all times while in the building. Pictures can be purchased online (
www.dorianstudio.com
) or by sending payment with picture packets to school with your student. Extra packets are available at the front office.

Voyagers! Tuesday, August 23rd is our first day of school. It is an A day. The first bell rings at 7:35 am & 1st Period starts at 7:40 am. School will be dismissed at 2:40 pm. Please allow plenty of time to get into the parking lot. > Check your PowerSchool class schedule for last minute changes. > If you still have a West Ada laptop from last year, bring it! You will need to go to the library to exchange it for a new laptop. Bring your charging cord, too. > No backpacks in class this year - know your locker & combination. #rhsvoyagers

It's almost here!!! The first day of school is Tuesday, August 23rd. This will be a full day of school, and it will be an A day. See you soon! #rhsvoyagers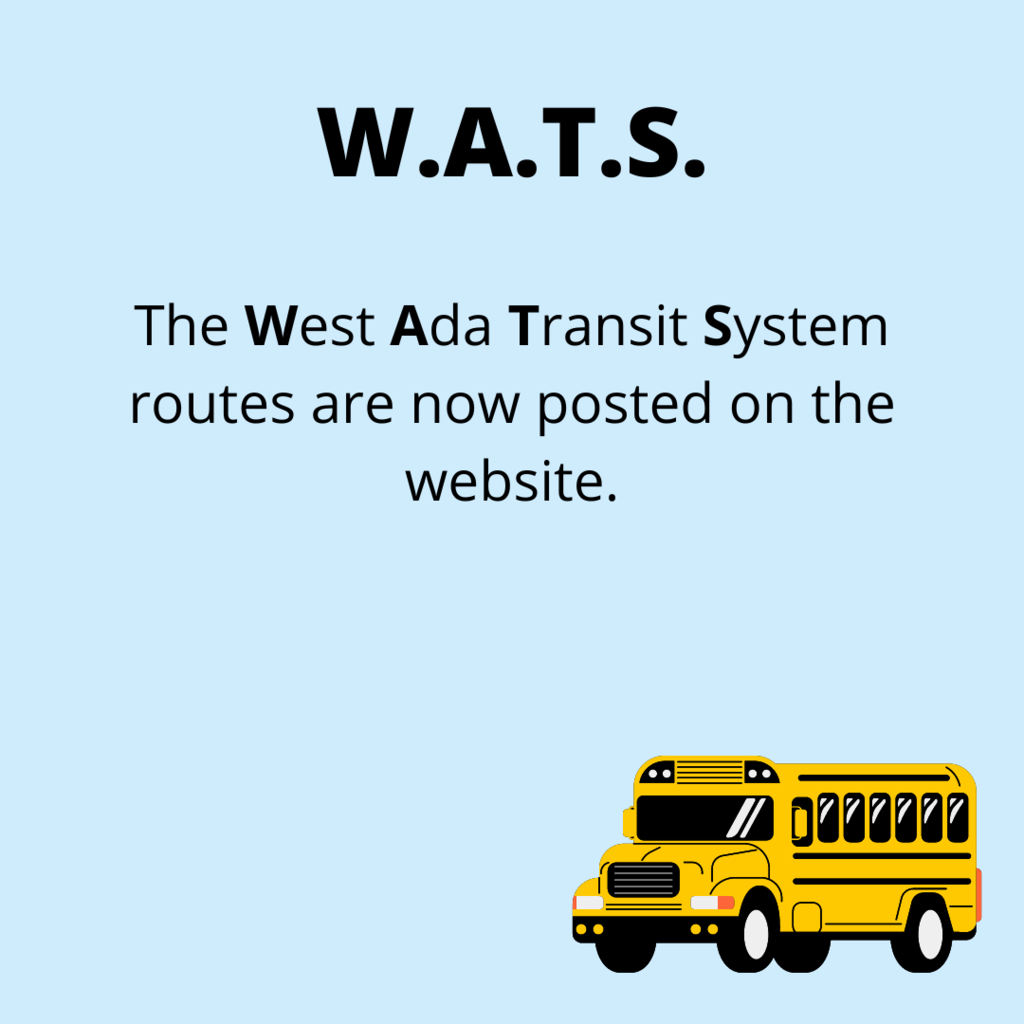 Shout out to the Voyager staff & families that helped clean up the RHS campus for the Community Clean Up! Thank you so much for all your hard work. We appreciate you!! #rhsvoyagers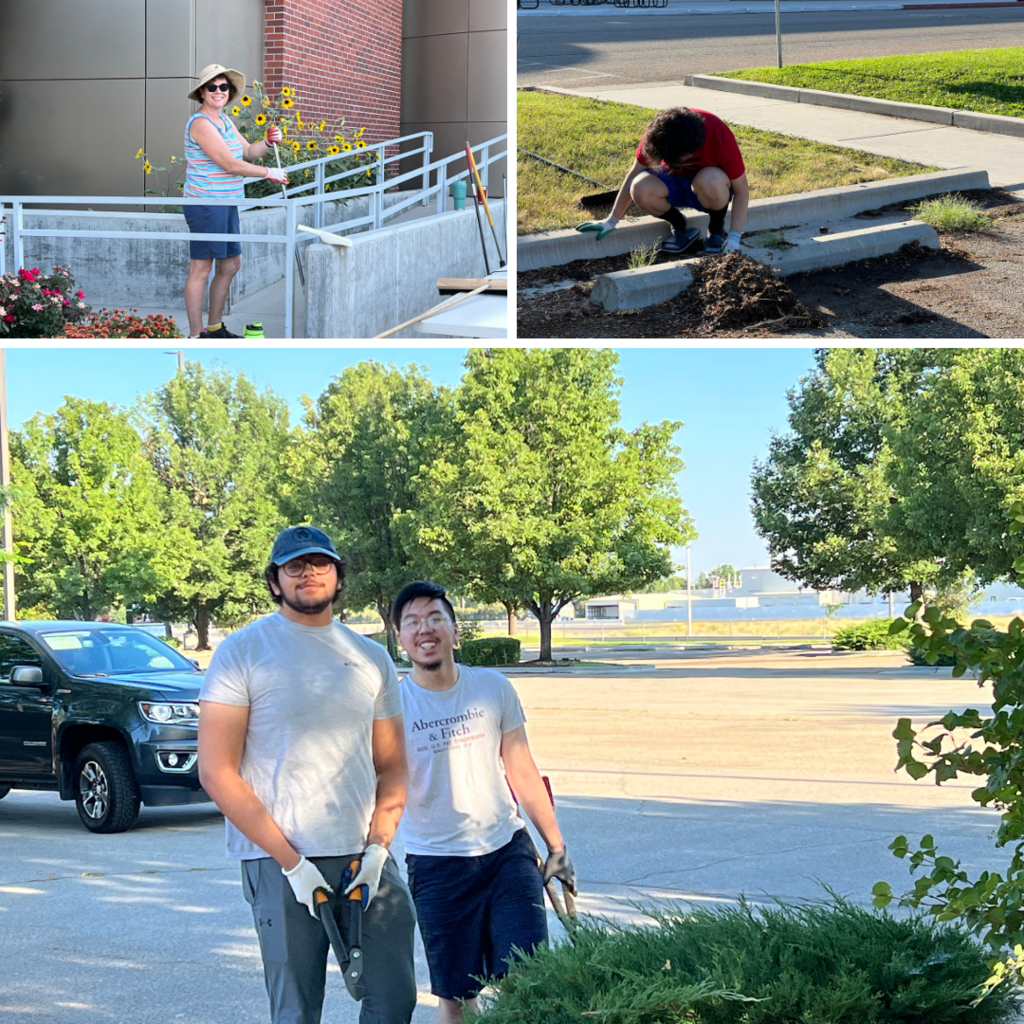 Check your email for our latest newsletter. It contains details about our new bell schedule. Wednesday's will once again have a later start time due to teacher collaboration. Please note that school will be dismissed every day at 2:40. The CTE bell schedule is for students that are taking a double-block CTE class on the Renaissance High School campus. #rhsvoyagers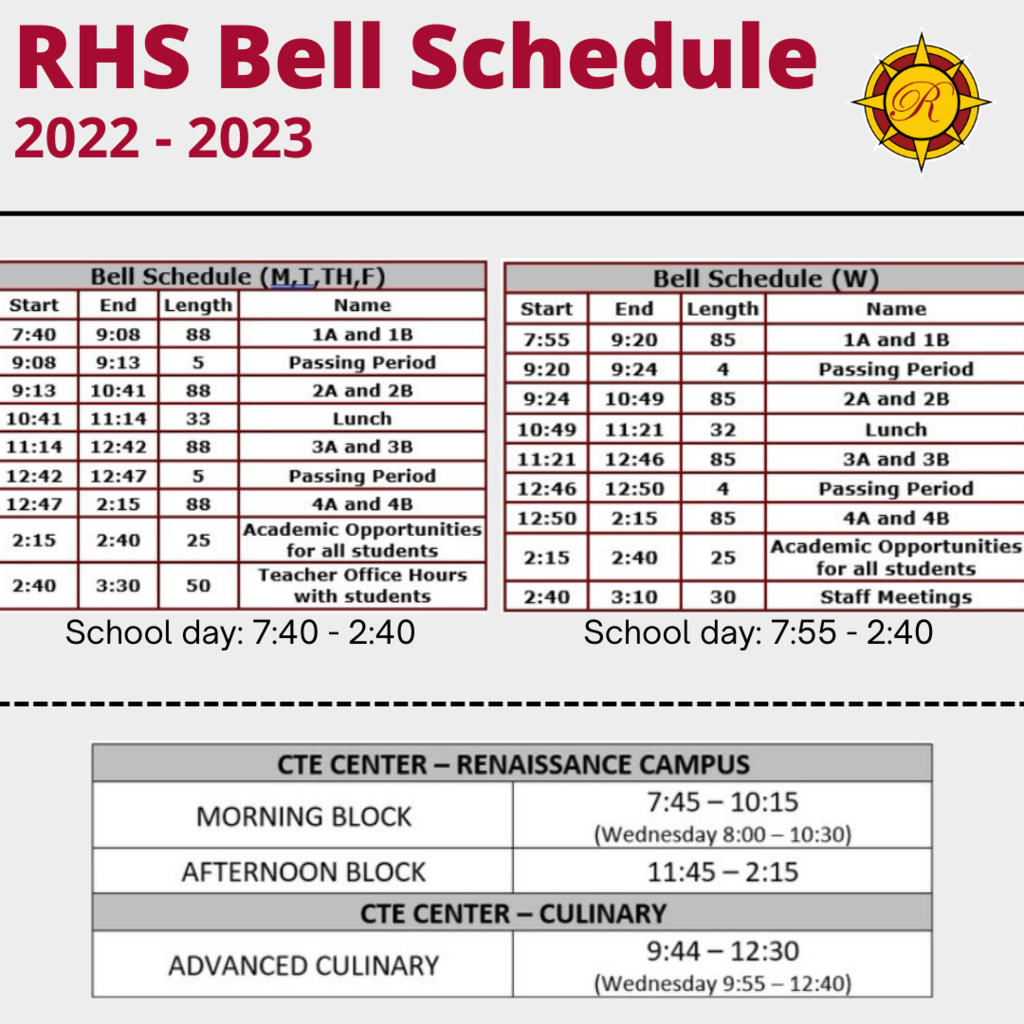 On Saturday, August 13th, the West Ada School District is having a Community Clean-up day. We'd love to see our Voyager families stop by RHS anytime between 8:00 am - noon to help clean up our campus before school starts. Come for 30 minutes or stay for the whole 4 hours. Any & all help is appreciated! At RHS, we will specifically be doing the following: - Trimming bushes around parking lot & in the parking lot islands - Pulling weeds in the parking lot islands - Pruning trees around parking lot - Sweeping along curbs in parking lot & front of school - Curbing painted (we will provide paint/brushes) Bring your own equipment (gloves, rakes, brooms, leaf blowers, etc.). #rhsvoyagers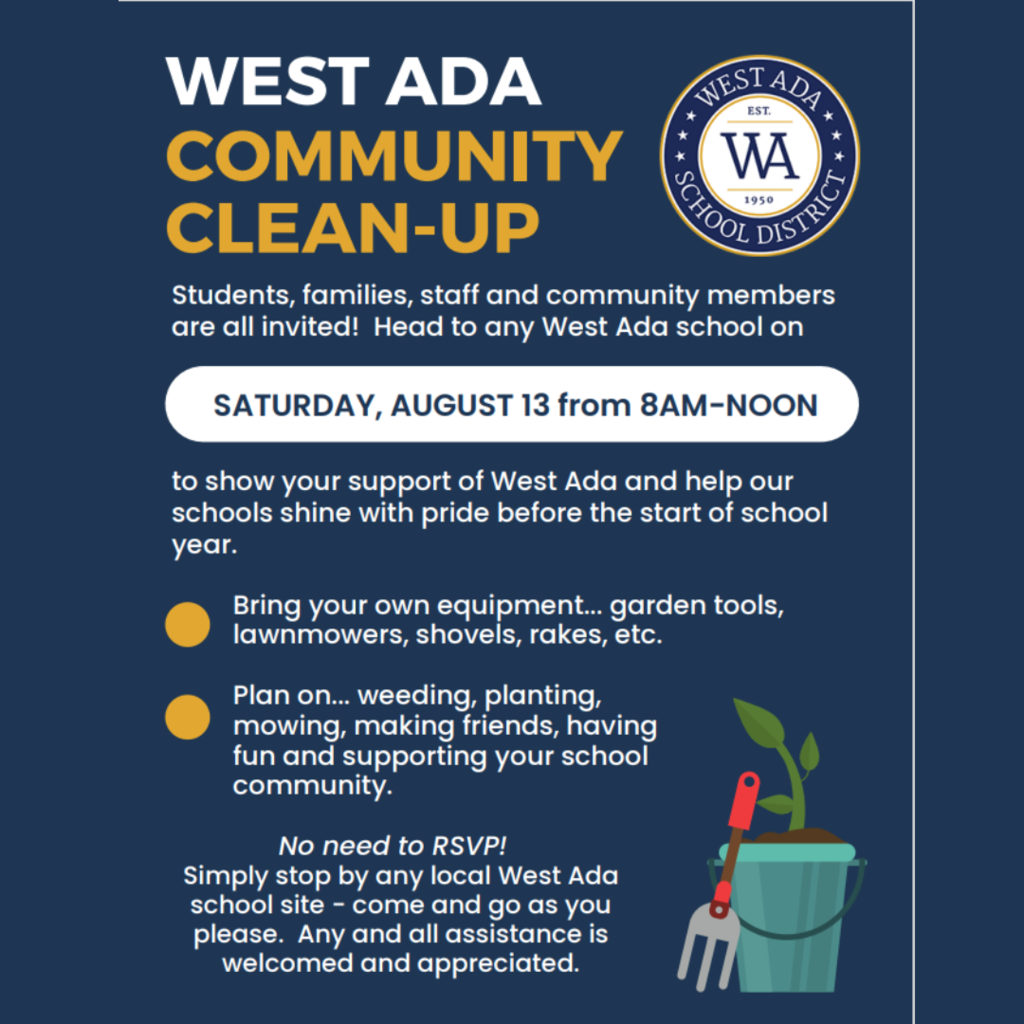 Congratulations to Amaia Clayton from Renaissance High School for being the 2022 Interscholastic Star! We are so very proud of you!!! #wearewestada #proudtobewasd

Attention Class of 2023! Please join your class on August 23rd at 6:45 am on the field by IFAA. Bring your blankets & breakfast & celebrate the start of your Senior Year! #rhsvoyagers #VoyagerClassof2023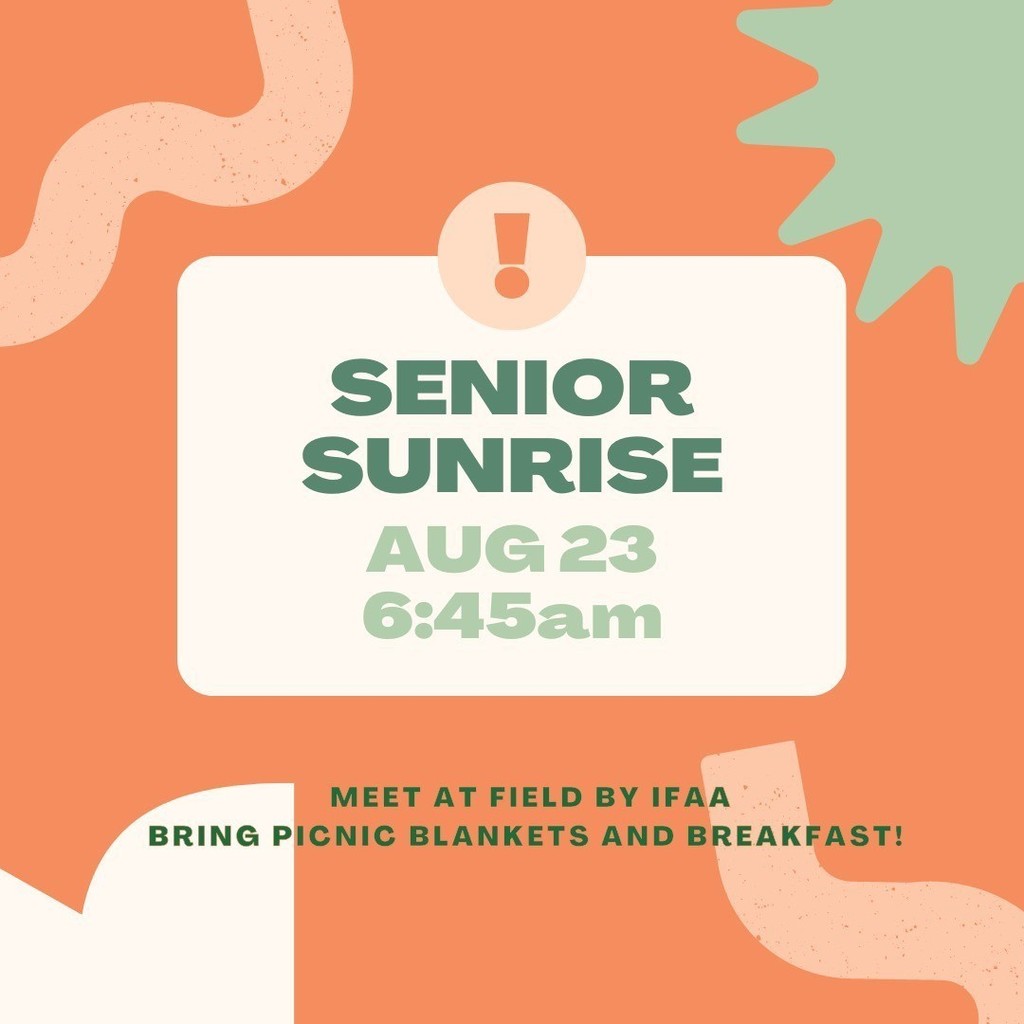 For those families interested in or in need of transportation (bussing) 🚌 for the 2022-23 school year, the transportation form MUST be submitted in PowerSchool no later than Friday, August 12 to secure bussing for the first day of school. After August 12, families will have to wait until September 12 to receive a bus route and transportation information for their child(ren). We thank you for your assistance and cooperation in this matter to ensure that all bussing runs smoothly and effectively for the start of the school year. At this time, families who have already completed the transportation form in PowerSchool are receiving route information in PowerSchool on average, in 3-5 days. Please make every effort to take care of this in a timely manner, should it apply to you and your family.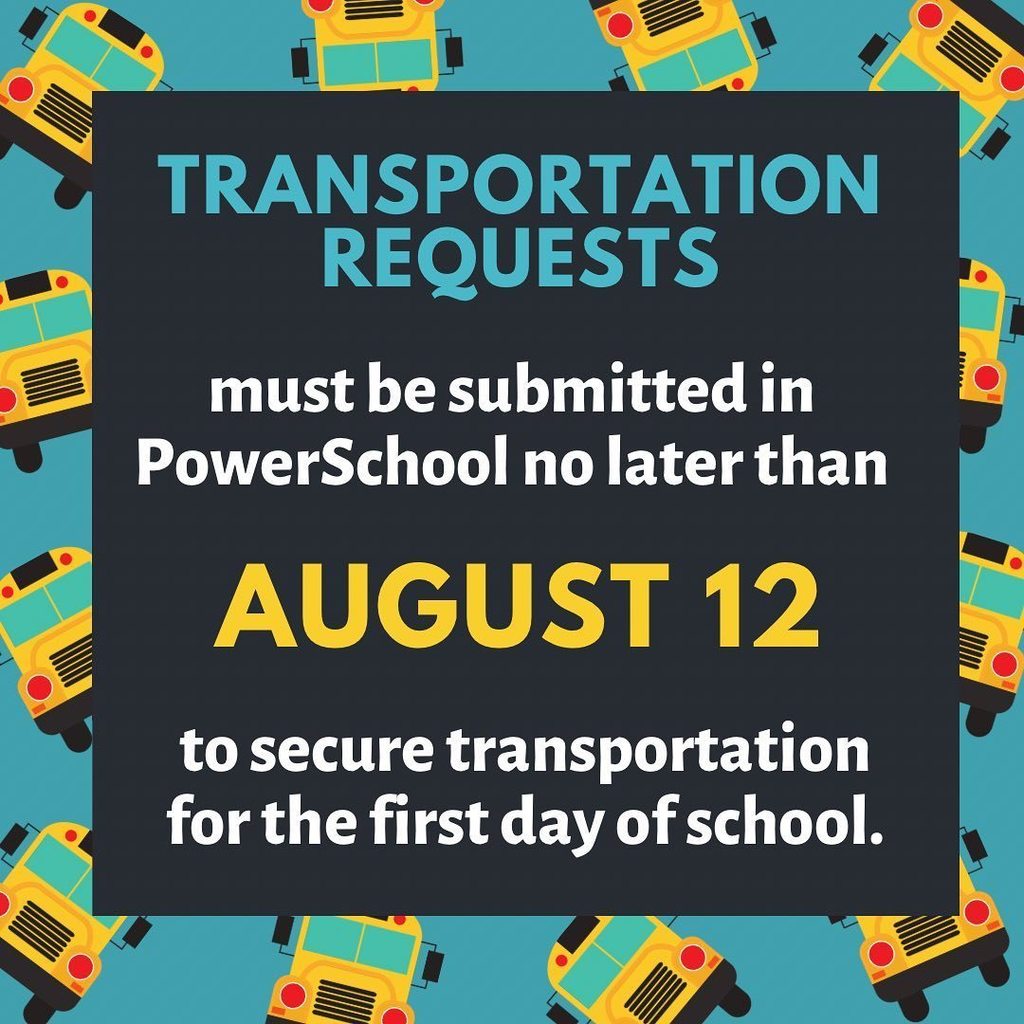 Ahoy, Voyagers! We'd like to Welcome you Aboard! On Wednesday, August 17th, stop by RHS between 1:00 pm - 5:00 pm. Walk the halls, find your classrooms, and practice opening your locker! (No backpacks in class this year) School Nutrition will be available to assist you with Free & Reduced meals, and to put money on your student's account. Please bring your school issued laptop & cord to exchange for a new device. We look forward to seeing you there! #rhsvoyagers

Join us on August 31 from 4-7pm at the District Service Center - 1303 E Central Drive Meridian, ID 83642 - for product tasting, to meet school nutrition staff, to learn about meal patterns and meal payment information, complete free and reduced meal applications and MORE!!!! There will be prizes and giveaways!!! We can't wait to see you there!!!!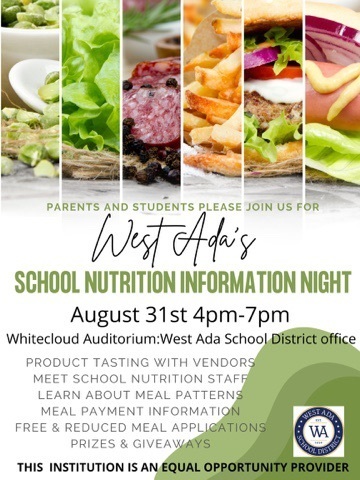 Dylan Reynolds, Rocky Mountain High School Class of 2022 is #westadaready. Dylan will be attending the US Military Academy at West Point after graduation with aspirations of serving active duty in the ARMY and then going in to law enforcement. Dylan is #westadaready for his future!!!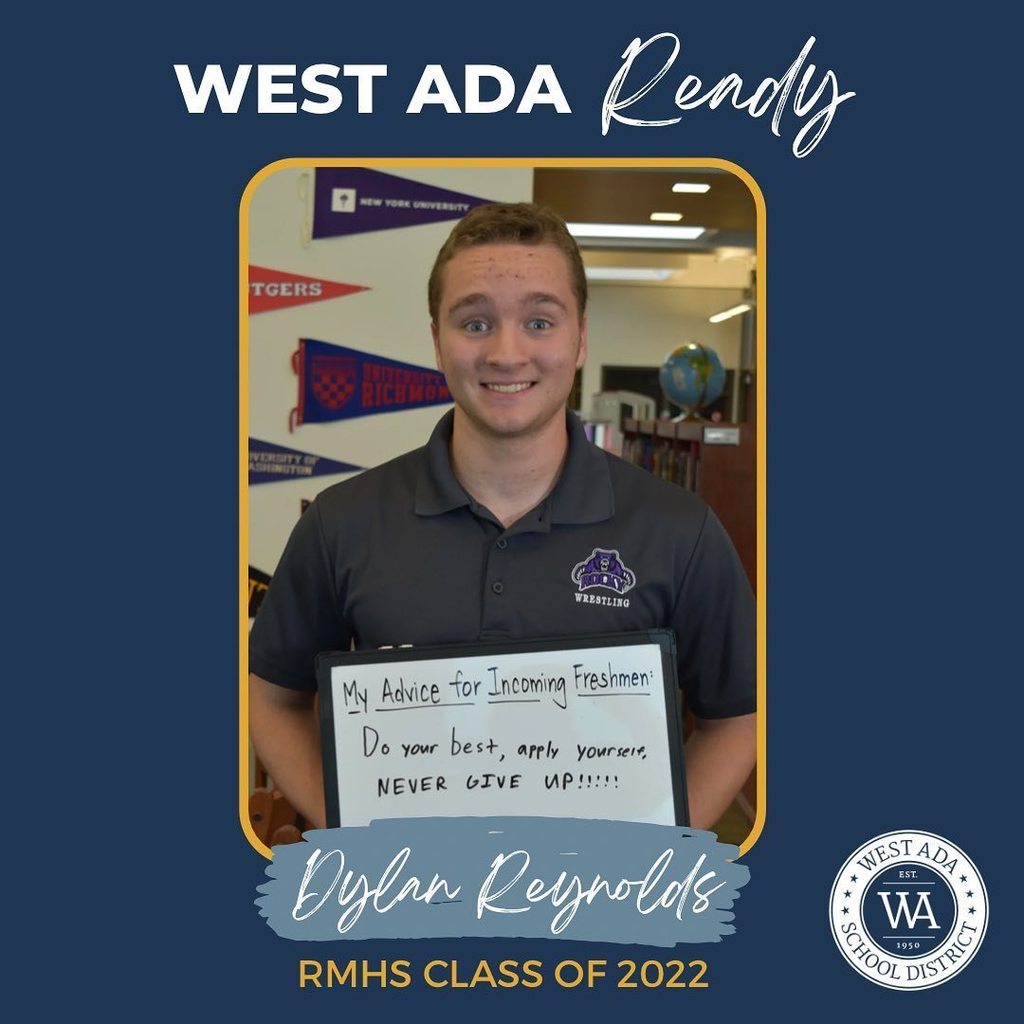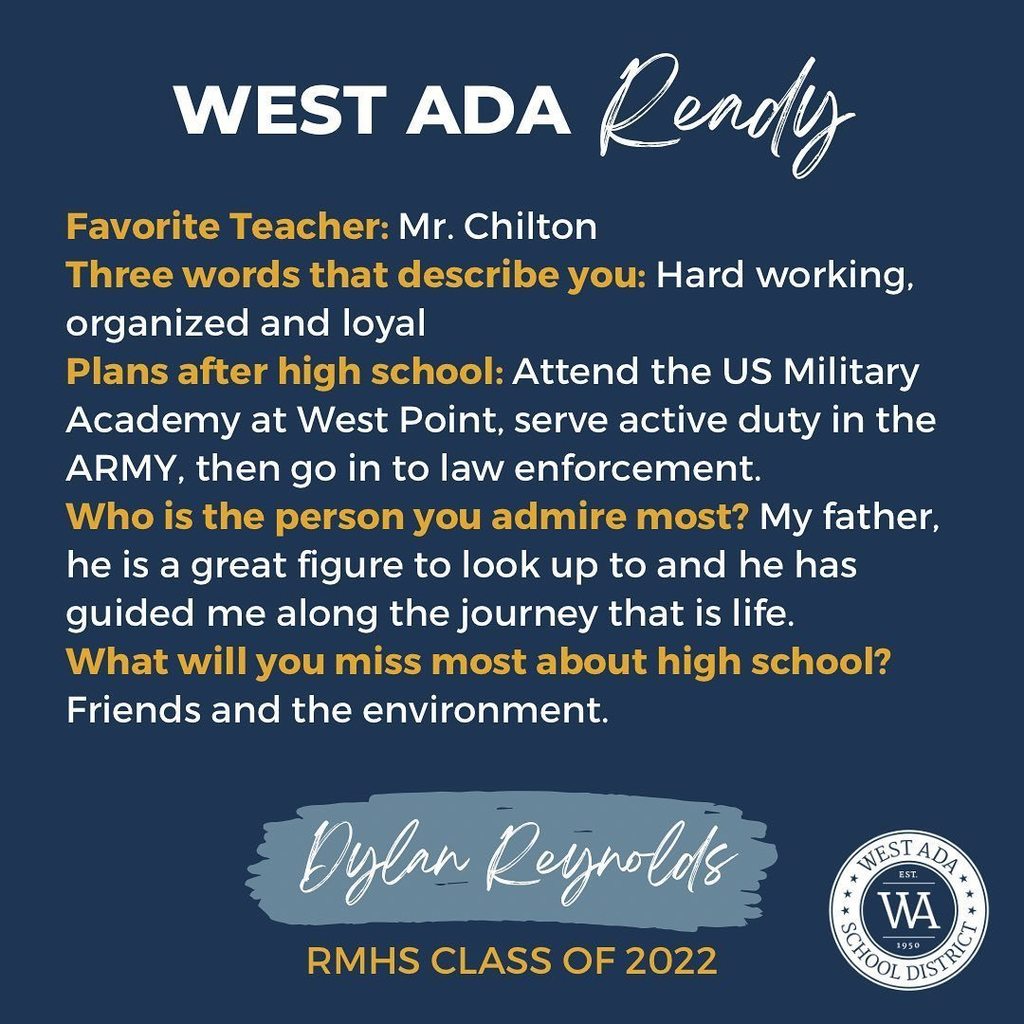 The Virtual School House Music and Art Club is a full year after-school program, that met in person for the first time just recently. 🎨 Students completed a jaguar 🐆 art project, made friends and had fun!!!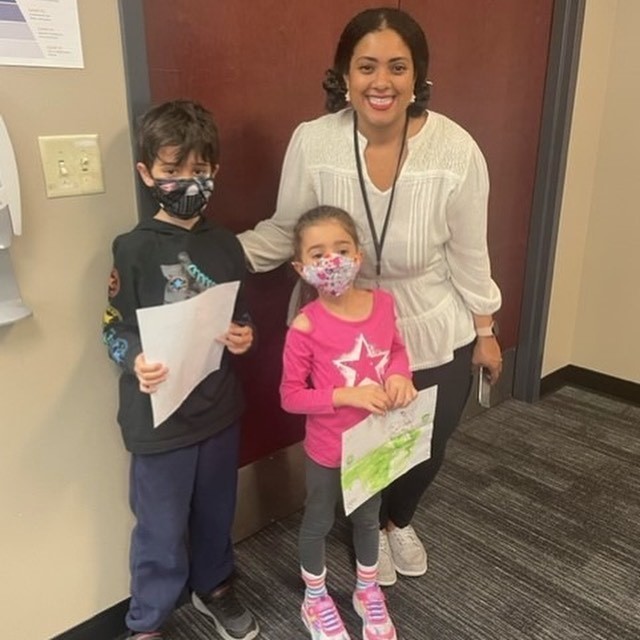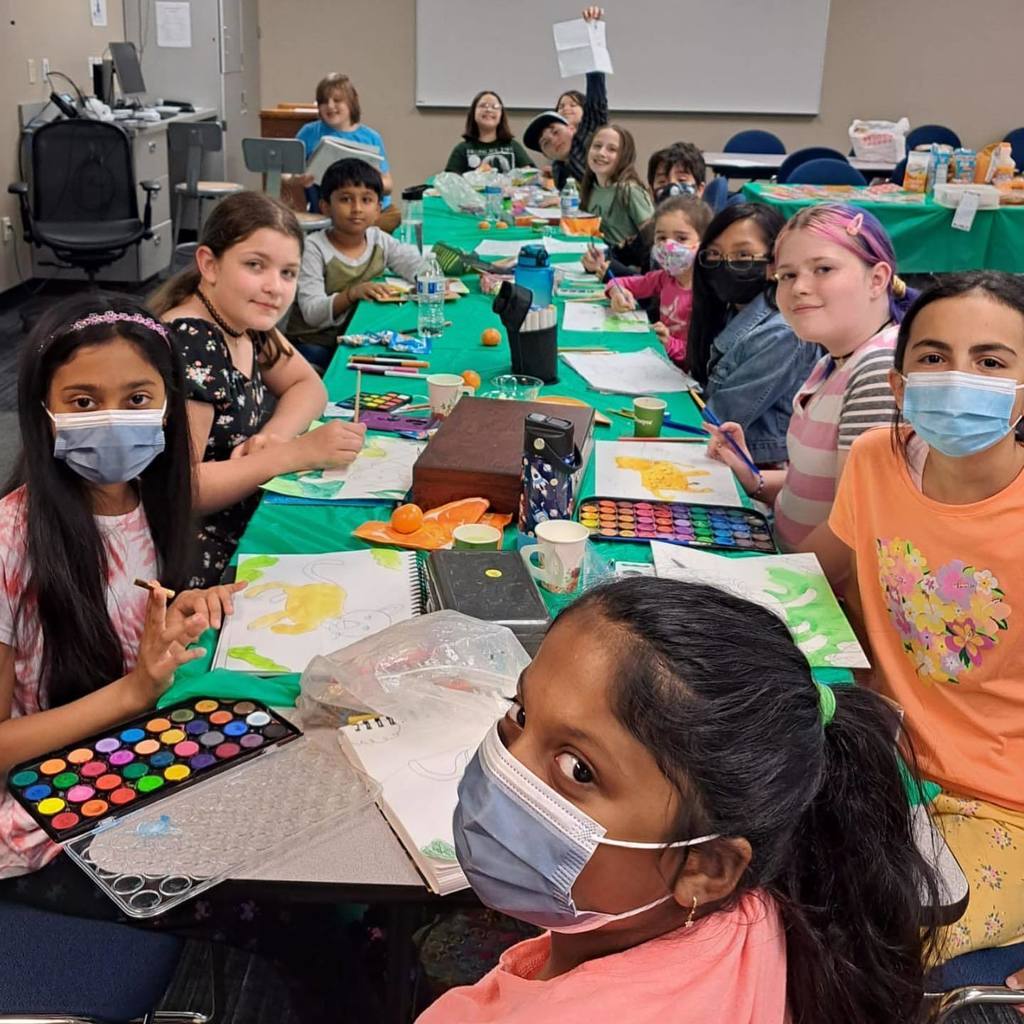 Frontier Elementary second graders learned about properties of materials and matter while constructing buildings out of index cards. What an exciting way to apply classroom learning!!!